St. Louis Culinary Scene
Dining out in St. Louis is pure joy for your palate.  The diverse choices of foods on display from around the world can be a blessing and a curse at the same time.  A blessing in that you have so many wonderful restaurants to choose from.  The curse - you have so many wonderful restaurants to choose from.  From family style to casual to fine dining St. Louis offers up some amazing foods. James Beard award chef Gerard Craft offers up some of the best foods in his restaurants from downtown to the Central West End.  Other acclaimed chefs like Ben Poremba display put their ideas and talents on display at multiple restaurants around the area.  Below are just a few of the popular restaurants in the city from downtown to the edges of Clayton.  It is not all inclusive  by any means.  To find even more restaurants than the ones below you can click here and search to your heart's desire.  In the end you will find the St. Louis Culinary Scene to be vibrants, stylish and out of this world mouthwatering.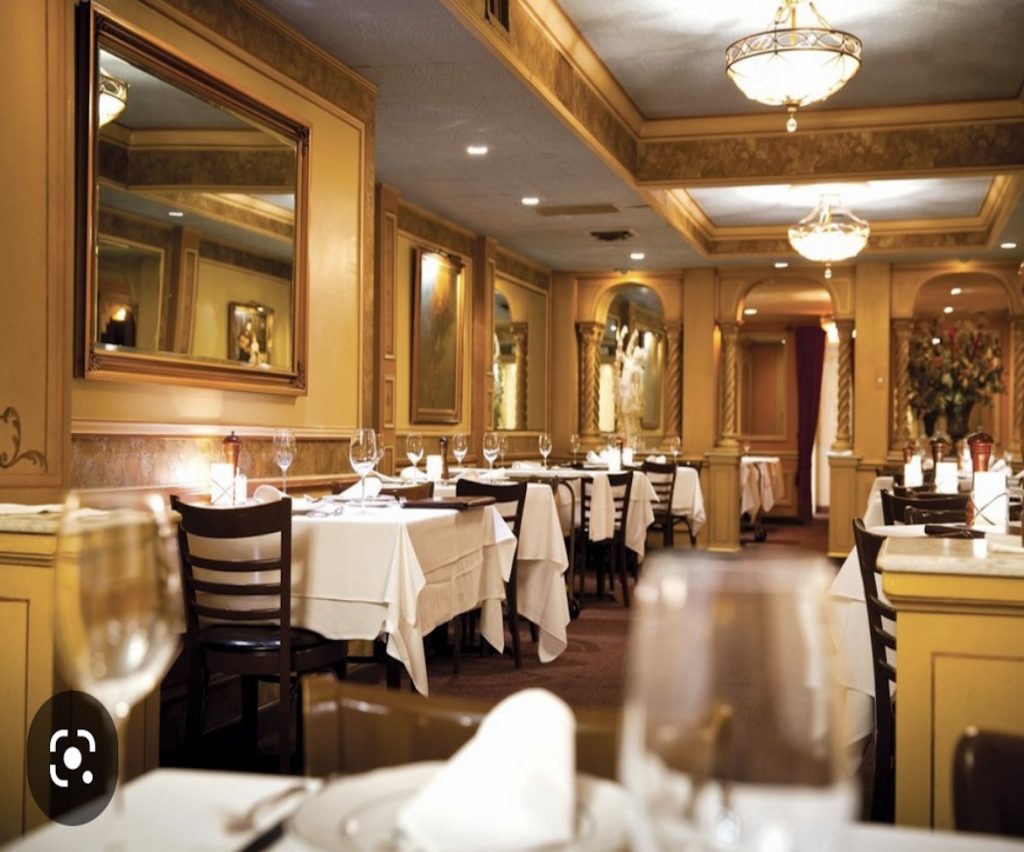 Since 1971 this well known and favorite dining venue has been serving the finest continental Italian cuisine.  Celebrities from around the world dine at Dominic's when in town.  This short story on our local PBS channel all about Dominic's.  With a small, but diverse menu of Antipasta, Insalate, Primo, Secondo and Dolce, Dominic's has been voted one of the two best Italian Restaurants in the country by Condo Nast Traveler.  And for good reason.  The daily fresh fish dish, mouthwatering veal, chicken and beef are to die for.  The homemade pasta is second to none and served perfectly with any dish.  To compliment any meal choose from the comprehensive wine list then sit back and enjoy a meal you won't forget.  The dolce (desserts) are superb.  Our favorites are the tiramisu, spumoni and gelatos to name a few.  Located on The Hill in South St. Louis off of Interstate 44 Dominic's does require reservations and business casual dress.  Be sure and say hi to the owner, Dominic.  He regularly visits patrons while dining and is a most gracious hand's on owner and classic chef you will ever meet. 
Written by Gregg Sharpe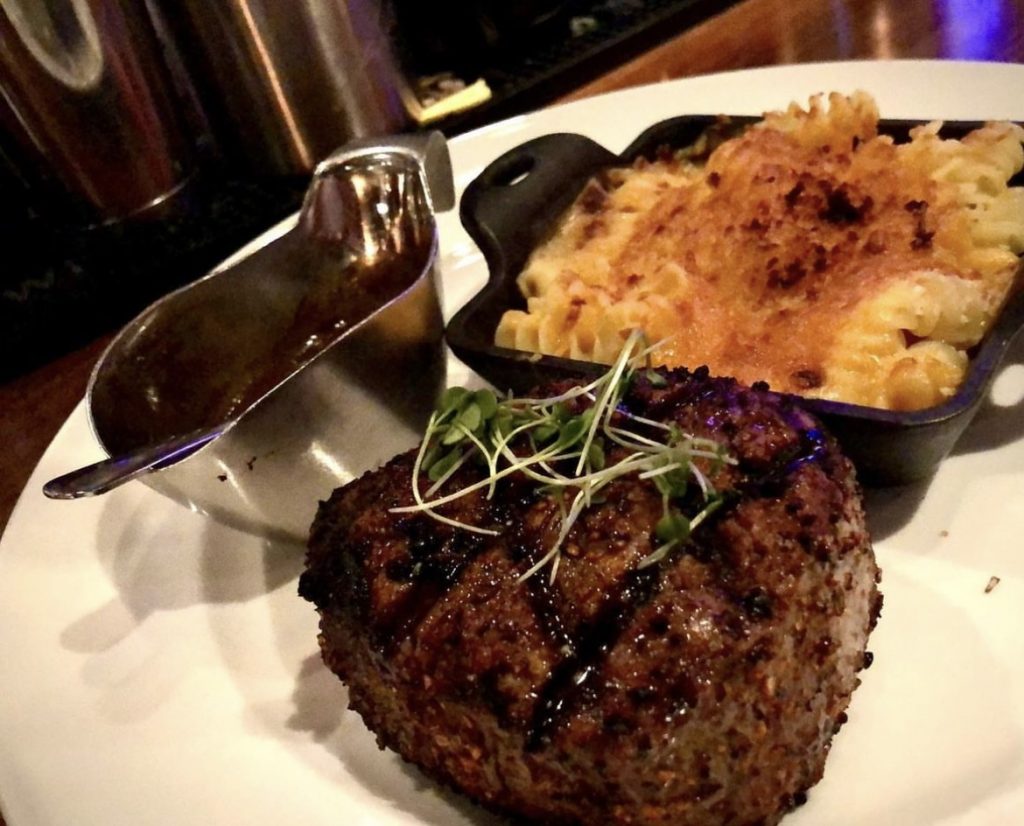 Voted the 39th best steakhouse in America by Far & Wide, Hamilton's Steakhouse and Bourbon Bar serves up farm fresh 100% Heritage Breed Black Angus Midwest beef.  The restaurant offers it own produce from its on-site hydroponic greenhouse for superb farm to table meals.  Found in downtown St. Louis just south of Union Station on Chouteau the restaurant receives Open Table's Diners Choice awards for their quality meals, warm atmosphere and a dining experience enjoyed by all.  Reserve Cut Thursday will spoil you with their specialty cuts like the mouthwatering Tomahawk Ribeye.  For bourbon officianados Hamilton's offers an amazing option of the finest bourbons for your tasting pleasure. Ask the exceptionally knowledgeable bartenders for suggestions or order a flight of some new offerings.  Cap off your meal with some amazing (but very large portions) of very creative and tasty desserts.  If you are coming through St. Louis, Hamilton's is the place to stop for a great meal.
Written by Gregg Sharpe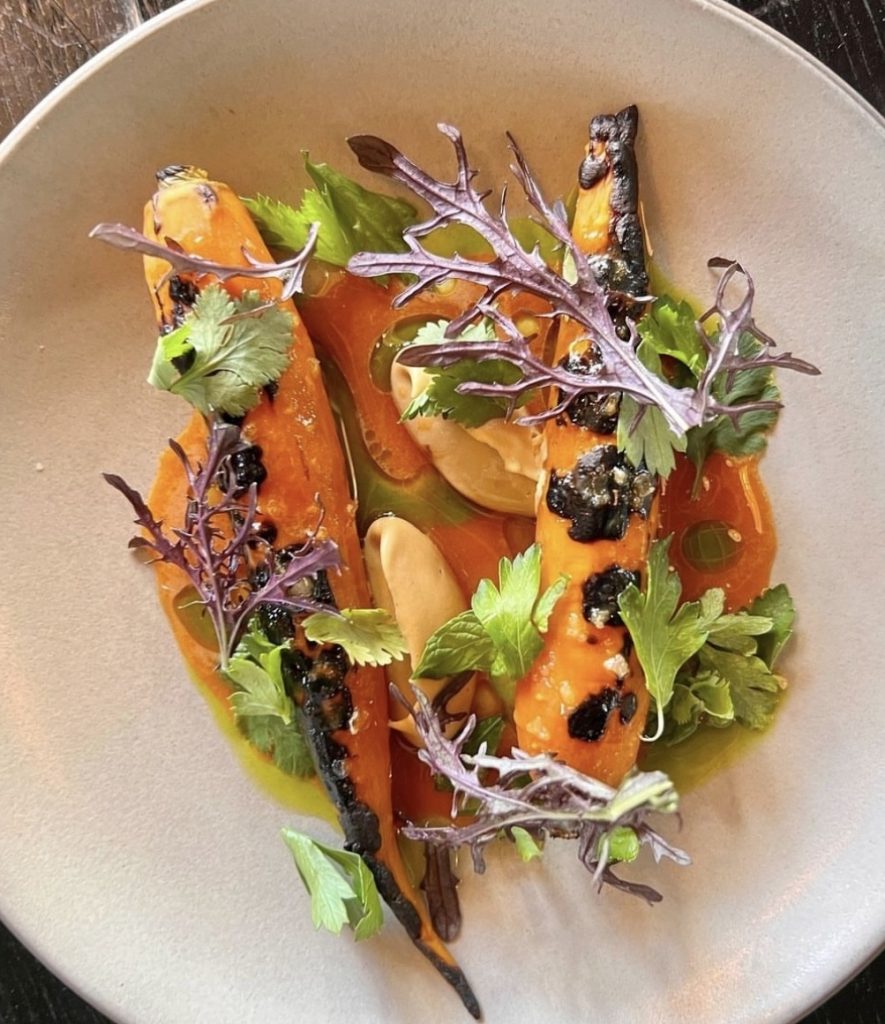 As their website simply states, Vicia is all about Locally Sourced, Artfully Prepared.  No simpler words can describe the experience your palate will enjoy than the foods at Vicia.  Chef/Owner Michael Gallina and co-owner Tara Gallina have created a dining experience in one of St. Louis' coolest atmospheres in the Cortex complex between downtown and the Central West End.  By creating meals using 'what's available at the moment', Vicia tempts the palate with farm fresh plates creating a different memorable experience each time you visit.  Indoor and outdoor dining with bar seating as well, patrons can enjoy a warm atmosphere with warming fireplace, cool decor and wait staff beyond compare. Be sure and try one of the Chef's Farmers Feast experiences paired with your favorite wine or sample one of the many craft cocktails. Complete your meal with an amazing dessert prepared daily.  You just never know what you are going to find at Vicia - a shining star in the Central West End.
Written by Gregg Sharpe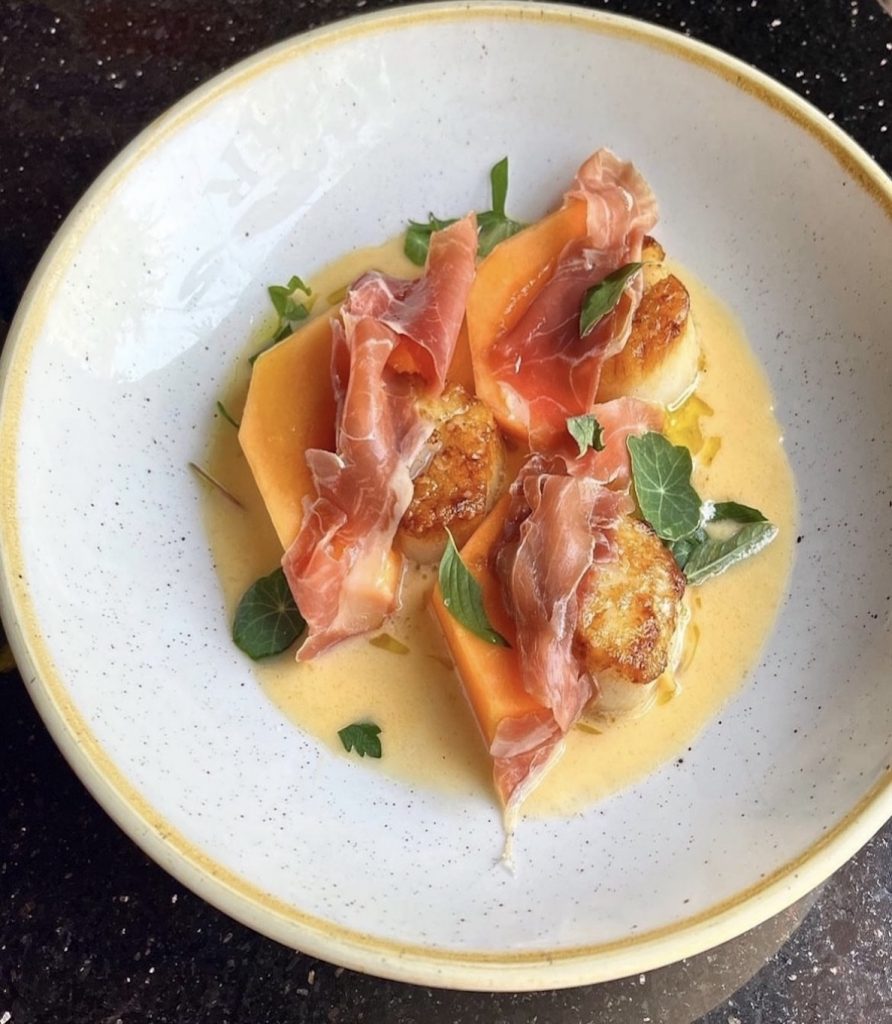 Brasserie  is just one of many restaurants in the Niche Food Group owned and operated by James Beard Award Winner Gerard Craft.  Entering its 13th year in business it is best described by Sauce Magazine as 'Elegant with an Old World charm.'  Known for its delicious, reliable, comforting French Bistro mainstays, patrons leave Brasserie having enjoyed French onion soup, slow cooked braised beef or off menu specials that showcase the culinary creativeness of Executive Chef Evy Swoboda and her crack team of professional chefs. Ending your dinner with the rich chocolate mousse paired with a nice after dinner drink makes for the perfect meal. The restaurant's menu proudly offers different items for dinner and brunch as well as a special catering menu those special events.  Outdoor seating year round is perfect for people watching during brunch or dinner.  Be sure and make reservations well in advance as the restaurant is popular with locals and guests from out of town.  
Written by Gregg Sharpe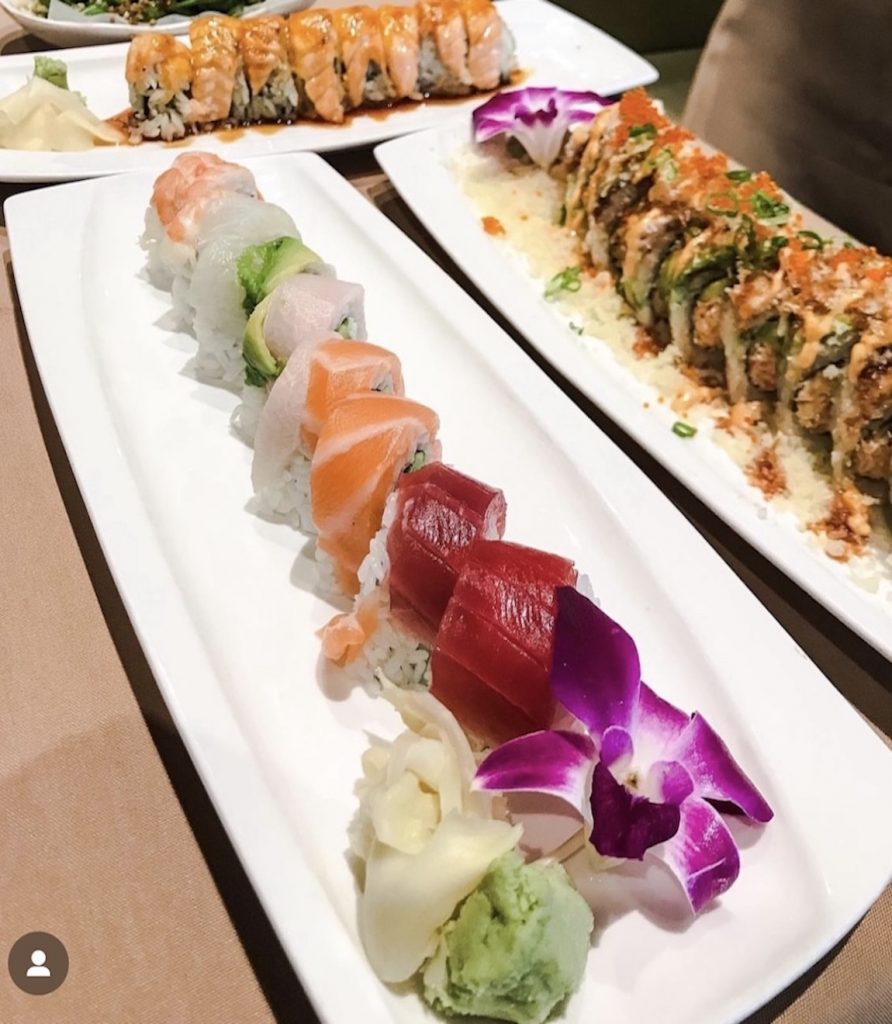 Finding good sushi can make for a great meal.  Mizu Sushi Bar downtown right on Washington Avenue is one of those you don't want to miss.  Nestled below the Dorsa Lofts in the heart of the downtown Garment district, Mizu offers a wonderful variety of classic and specialty sushi dishes complimented with other popular Asian dishes like Pork Bulgogi, Mongolian Chicken and tasty shrimp and vegetable Tempura.  For comfort food that soothes the tummy and gives you that warm-all-over feeling try the ramen bowls with just the right amount of spice.  For something different check out the wings with that special Korean twist that will get your attention.  An established restaurant since 2005, Mizu is owned and operated by chef and restrauntuer Eugene Yu and his wife Sue.  Their passion for serving up the finest in sushi rolls, sashimi and nigiri is second to none.  Dishes are expertly crafted and prepared by sushi chef Duane and served in their recently updated dining room.  For warm, welcoming sushi and Asian dishes Mizu is one restaurant not to be missed downtown.
Written by Gregg Sharpe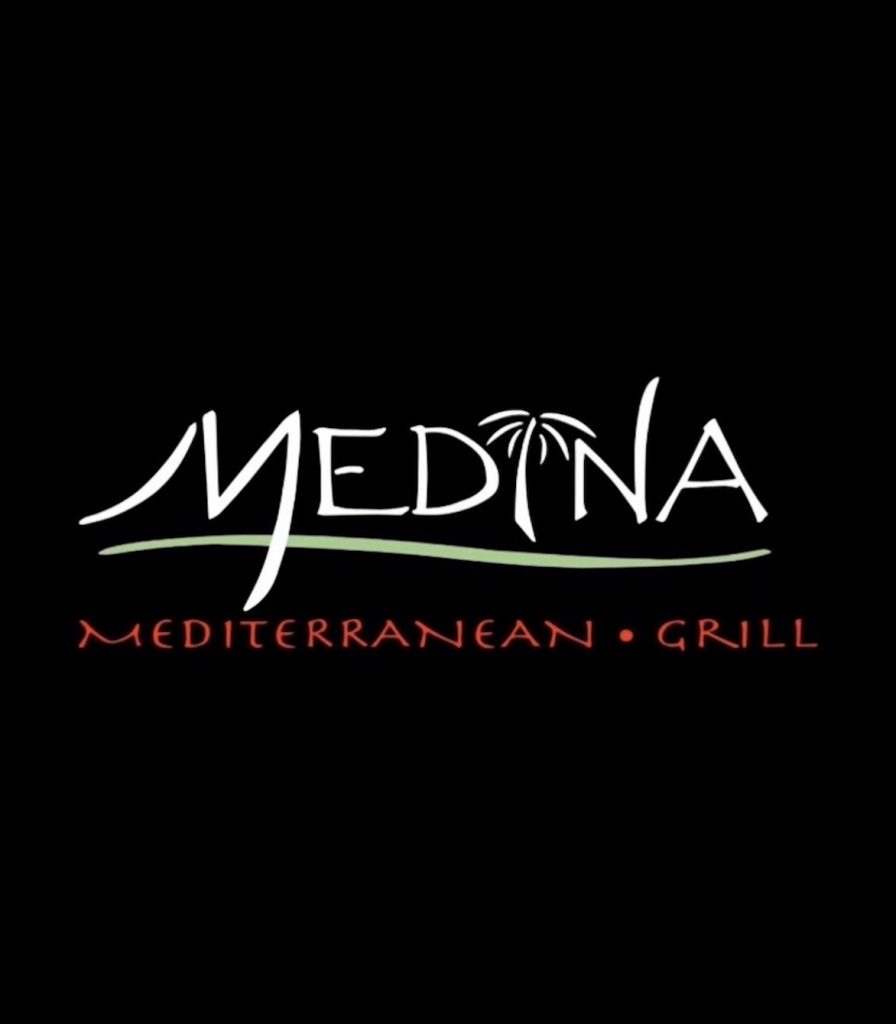 The beauty of the St. Louis food scene is the diverse cuisines that can be found just about anywhere from downtown to far West County.  If you are looking for a some great Middle Eastern dining options then Medina, at the corner of 14th and Washington, is just for you.  
One of the most popular menu items is the Schwarma.  Made with chicken or beef these amazing sandwiches are complimented with house made sauces on fresh pita bread.  Simple amazing!  Maybe you want a different type of wrap or possibly a salad. Then Medina is just the place.  Many customers purchase the steaming rice bowls when they want the perfect comfort food.  And Falafel?  Well you've come to the right place.  
Check out Median before a Cards, Blues or St. Louis City Soccer game.  Grab a sammie at lunch or after a visit to City Museum just a block away.  Medina is one downtown establishment not to be missed. 
Written by Gregg Sharpe