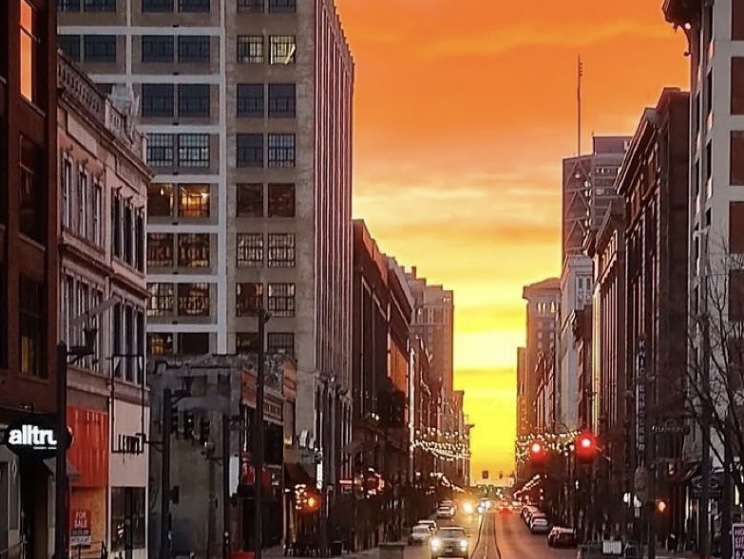 Washington Avenue as you might guess was named after our first President, George Washington. For loft dwellers in St. Louis it is the street to live on. It is the street where most of our loft buildings can be found.
It is the street where everyone wants to live downtown. Known to most residents as part of the old Garment District that was the life of downtown in the 1900's, Washington Avenue is home to restaurants, bars, entertainment venues and yes, some new fashion and garment businesses popping up along the avenue.
With all the new technology and entrepreneural start ups downtown, this is the street to call home. The new NGA, National Geospatial Intelligence Agency, is a short two minute drive from downtown and will house over 5,500 employees starting in two years. Construction continues and each day the NGA campus evolves and becomes downtown's newest development. In addition, the NGA has partnered with T-Rex to form the geospatial entreprenuer collaboration as more and more start ups enter the geospatial arena. Check out Washington Avenue. It's the place to be downtown.
Written by
Gregg Sharpe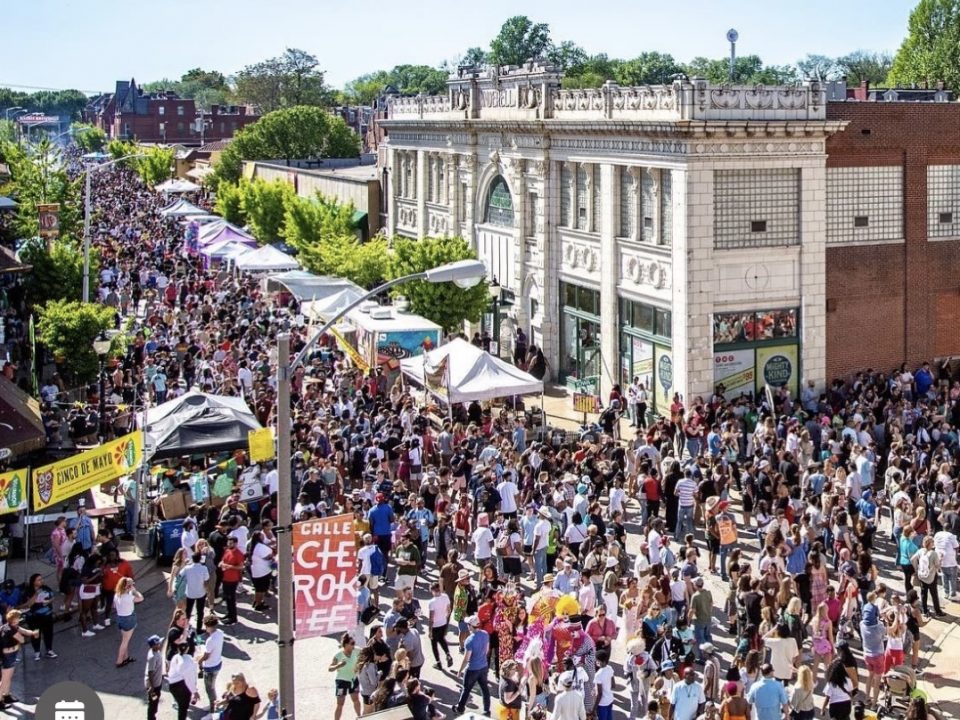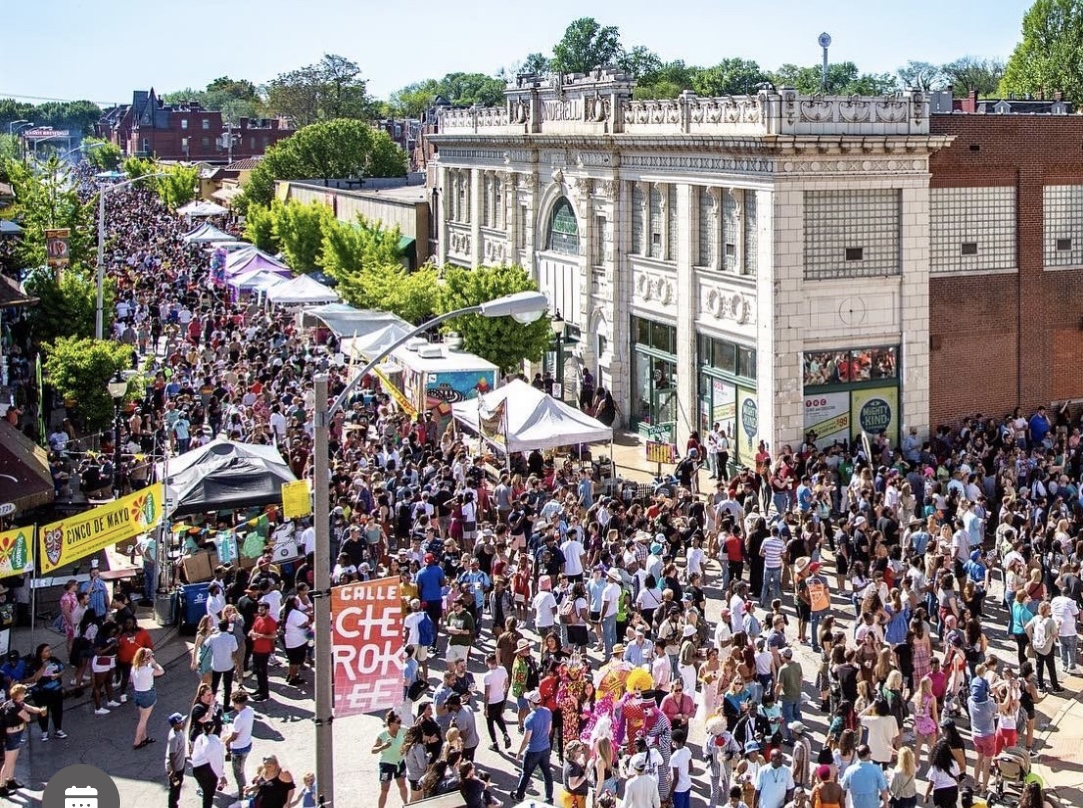 Cherokee Street is thought by many to be the epicenter of culture and creativity in St. Louis. Specifically, galleries and antiques, music and great food make Cherokee Street the place to visit. And be sure and watch for festivals and events throughout the year. To see what's coming soon check out the Cherokee Street calendar.
To learn more about the great businesses and commerce in the neighborhood view the directory here.
For antique lovers Cherokee Street has so much to offer. Antique Row on Cherokee Street is something to behold. Take in the many shops. Talk with the antique dealers and store owners. Learn about the area and enjoy some lunch or your favorite brew at one of the many restaurants and bars along the way. Cherokee Street should not be missed.
Written by
Gregg Sharpe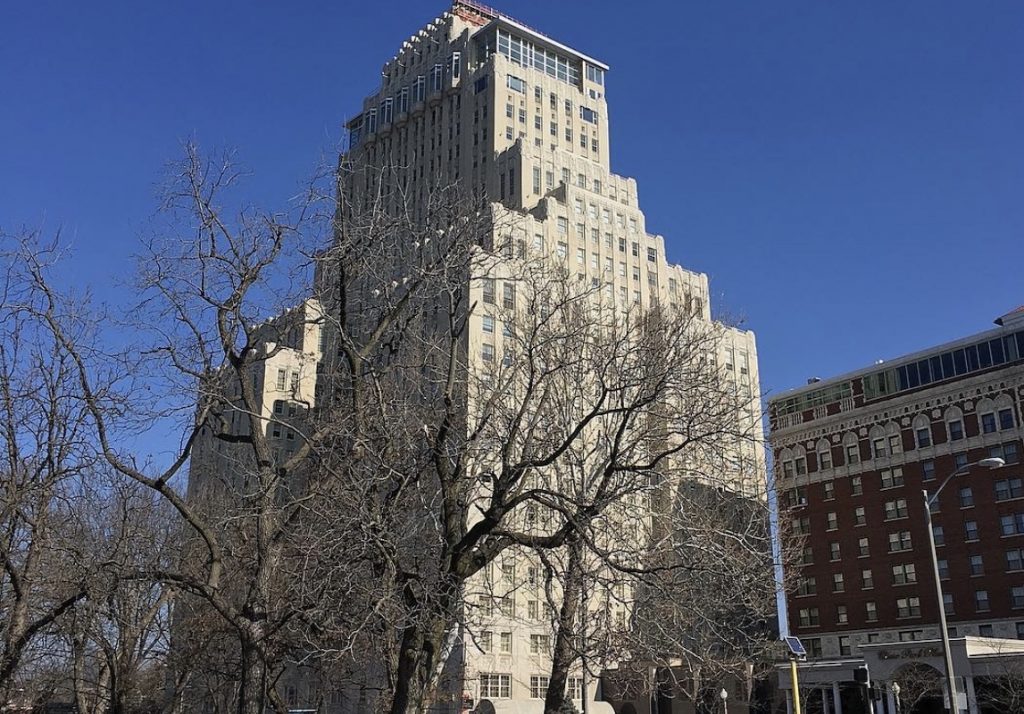 Kingshighway has a long and storied history stretching over 9 miles while running north and south. As a cyclist biking the 9 miles is a real treat as you see the diversity of St. Louis from its people to culture to neighborhoods. It borders or cuts through 18 of St. Louis' 79 neighborhoods. Along the way you pass five city parks and nine properties on the National Registry of Historic Places.
For cycling enthusiasts Penrose Park with its 1/5 mile velodrome, one of only 27 in the country, is a favorite and easy to get to just south of Interstate 70 on the east side of Kingshighway.
One of the most notable parks along Kingshighway is Tower Grove Park with its walking, running, biking trails, park benches, carousel, Farmer's Markets and softball fields. Weekend yoga classes in the park are very popular and draw large groups getting in touch with nature. And just to the east of Tower Grove Park is the Missouri Botanical Gardens which resulted from the purchases of large tracts of land by Henry Shaw in the 1850's. MOBOT as it is referred to by many is open year round and boasts the Japanese Festival every Fall.
Cutting through the
Central West End
on Kingshighway you will come upon the the
Chase Park Plaza
and the nationally renowned
Barnes Jewish Hospital
,
Washington Univeristy School of Medicine
and the other famous park in St. Louis,
Forest Park
. To experience such dramatic diversity in only 9 miles is what makes Kingshighway an important part of what St. Louis is all about. Drive it or bike it. Either way...just do it! Written by
Gregg Sharpe
Market Street, while not the longest street in St. Louis, it is an important artery connecting the Arch Memorial Grounds and Midtown. Starting at Memorial Drive by the Arch, the street is the focal point of many parades and public celebrations. The street is lined with spectators on Memorial Day, Labor Day, St. Patrick's Day and many other holidays. It is key to the celebrations when the Cardinals win the World Series and the Blues winning the Stanley Cup. It plays an important role in many eating events like BBQ St. Louis and the Taste of St. Louis.
Market Street will be the place to be starting in the Spring of 2023 when the new St. Louis City Soccer Club kicks off its inaugural MLS season. Across the street from the new stadium sits Union Station with its anchor hotel, the Hilton. Major venues at Union Station include The St. Louis Wheel, Aquarium, Grand Hall, Ropes Course and Mini Golf to name a few.
Further east on Market Street you find the St. Louis Main Post Office, Soldiers Memorial Military Museum, Stifel Theatre and City Hall. As you move closer towards the Arch Grounds you come upon Kiener Plaza, with ice skating in the winter and a favorite place for wedding, prom and graduation photos. Lastly, at Market Street and Broadway you find the Old Courthouse with so much history and can't be appreciated in just one visit.
Yes, Market Street may not be that long, but the short distance it travels from the Arch Grounds to Midtown is packed with history and venues not to be missed.
Written by
Gregg Sharpe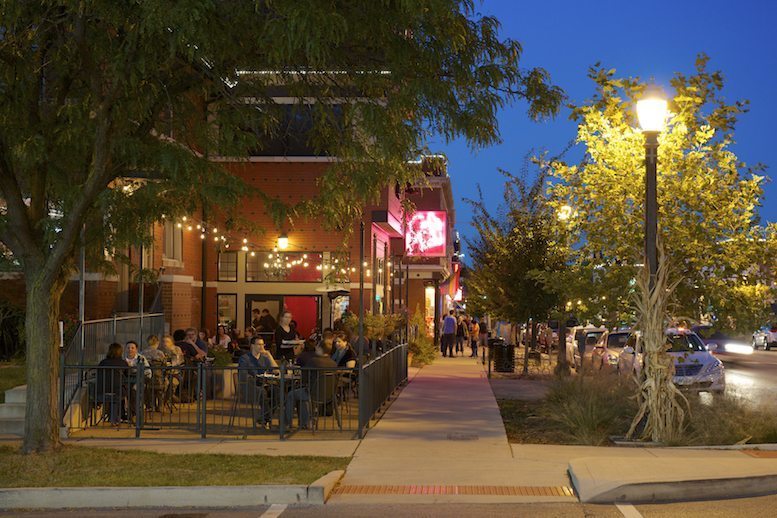 Grand Avenue is a major multi lane arterial that stretches over 9 miles while running north and south from Carondelet Park in the south all the way to the north to the Mississippi River. It actuarlly traverses north and south about half way between Forest Park in the Central West End and the Mississippi River downtown.
Grand Avenue has so many historic sites and buildings they are too many to count. Some popular venues include the Fox Theatre in midtown, St. Louis University, Compton Hill Resevoir Park, Grand Center to name a few. Along the way you pass multiple city parks that include Tower Grove, and Fairground.
In addition to many parks, Grand courses its way through popular neighborhoods including Tower Grove East and Tower Grove South, Dutchtown, Compton Heights, Jeff-VanderLou and College Hill to name a few.
The most popular park along Grand is Tower Grove Park with its walking, running, biking trails, park benches, carousel, Farmer's Markets and softball fields. Weekend yoga classes in the park are very popular and draw large groups getting in touch with nature. And just to the east of Tower Grove Park is the Missouri Botanical Gardens which resulted from the purchases of large tracts of land by Henry Shaw in the 1850's. MOBOT as it is referred to by many is open year round and boasts the Japanese Festival every Fall.
Of particular interest is the Missouri School for the Blind which was the first school in America to adopt the Brailler alphabet with one of its teachers designing the first Braille printing press. Grand Avenue connects the many cultures of St. Louis as it winds north and south. It's an important thoroughfare for St. Louis and continues to be so a ongoing growth and development abounds.
Written by
Gregg Sharpe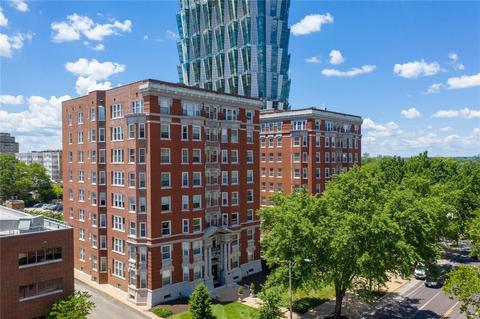 Lindell Blvd runs east and west starting at St. Louis University on Grand running parallel to the university then along Forest Park to the eastern part of Clayton ending at Forest Park Avenue. Along the way you pass the main campus of St. Louis University, grocery and drug stores, restaurants and parks. As you near Kingshighway on Lindell you pass many historic highrise buidlings built by an lived in by prominent business men and politicians who saw a future for the area. The intersection of Lindell and Euclid brings you to the heart of the Central West End. With Barnes Jewish Hospital and the Washington Univeristy Medical School to the south on Euclid and restaurants and historical streets to the north, this is one area just begging for you to tour and enjoy. Be sure and find time to take in the Cathedral Basilica. It is one of the most beautiful catherdrals in America.
From the intersection of Lindell and Euclid you can see Park East Tower, the new 100 Above the Park and The Chase Park Plaza renowned for fine dining, shopping and cinemas. Celebrities and baseball players, including Jackie Robinson have graced the Chase over the years. Passing Lindell and Kingshighway on your journey west you drive along the north side of Forest Park. Recently named the #1 local park in America, it is a must for anyone who enjoys, walking, running, cycling or the arts. Take in musicals at the Muny, play a round of golf on one of three nine hole courses or drop by the St. Louis Zoo one the top three Zoos in America.
Once past Forest Park you come upon the main Washington University campus known for its international studies program and medical school along with many other curricula. Lindell re-establishes itself on the west end of the campus ending in Clayton. A walk through the main campus of Wash. U., as the locals refer to it, is worth the time. Magnificent structures abound with a beautiful quad that is the center of many graduates of the university. Lindell Blvd offers much to see and do along its route and must be traveled.
Written by
Gregg Sharpe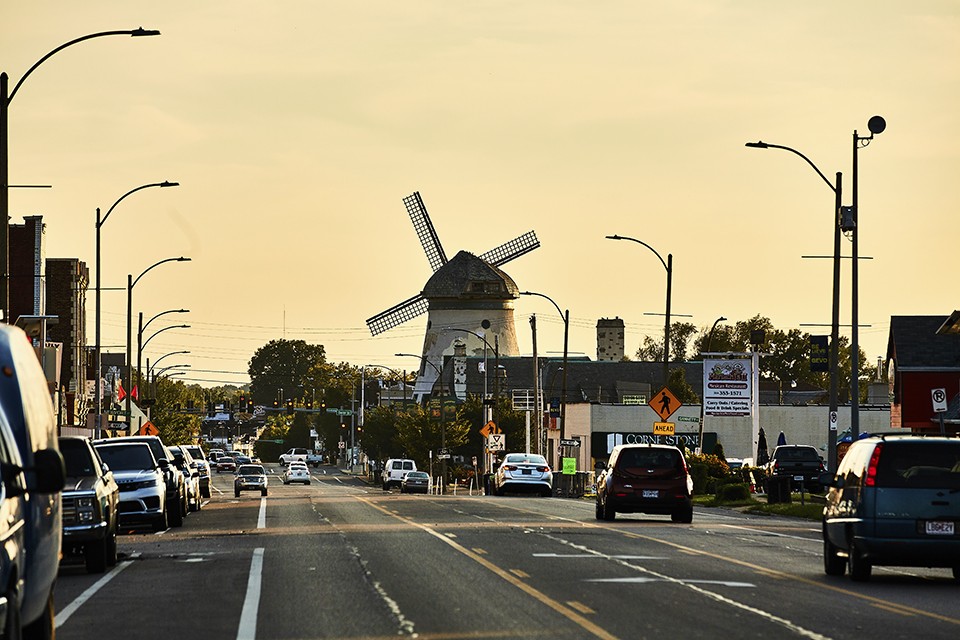 Gravois Road is one of St. Louis city's most traveled roads running from the city southwest for over 52 miles ending at Interstate 44 in St. Clair county. On maps and in your GPS it is also known as Missouri Route 30 and crosses the River Des Peres and Meremac River along the way.
Gravois was one of eight state roads in St. Louis County officially authorized in 1839. The name is best defined as "gravelly" in French for a creek that runs through the area. On maps, as early as 1804, it was a road to "the Salt Spring of Clamorgan" southeast of present-day Fenton. Later, in 1914, Gravois would become the first road in St. Louis County to be paved with concrete. With August Busch, Sr. picking up half the cost a 6,000-foot long stretch from the city limits to the Busch Estate at Grant's Farm, the road was paved.
Along its winding route you pass many neighborhoods, businesses and schools. Traveling on Gravois Road back into the city you spy some amazing views of the Arch and the downtown skyline. Approximately 5 miles southwest of the city on Gravois you come upon Bevo Mill in the Dutchtown neighborhood, which is home to the largest Bosnian population per capita outside of Europe. With its grand windmill blades, the Mill was opened in 1917 by August Busch, Sr., in response to Prohibition. He created a non-alcoholic beer that kept the brewery running until prohibition ended in 1933 with the repeal of the 18th Amendment.
Today, Bevo Mill operates as a restaurant and wedding venue aptly named Das Bevo. When enjoying a car or bike ride along Gravois Road you won't miss the obvious windmill as you approach the intersection of Gravois and Morganford. It's definitely worth visiting. It's a part of St. Louis history for 100 years.
Written by Gregg Sharpe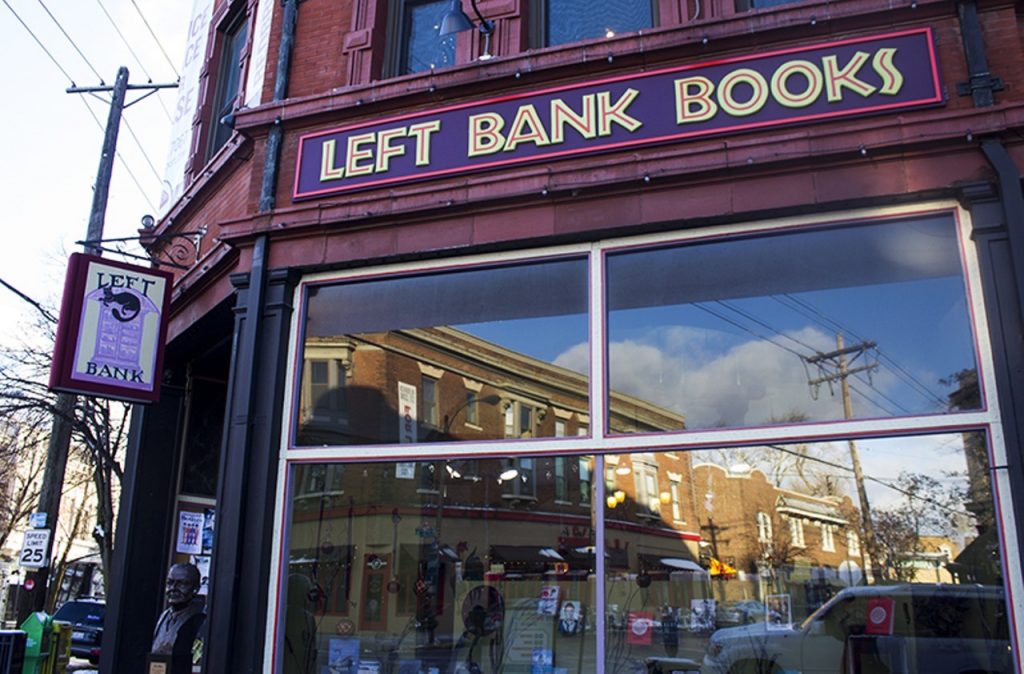 Visiting the Central West End means you will probably cross Euclid Avenue at some point. Considered the street at the center of the CWE, Euclid begins at Forest Park Avenue and runs north all the way past Interstate 70 to W. Florissant. While not the longest primary road in St. Louis it is a key thoroughfare connecting the CWE to north city.
With its origin at Forest Park Avenue you begin at Barnes Jewish Hospital and Washington University Medical School. Heading north you come upon a key area in the CWE for high-rise and mid-rise condominium buildings. Click on the buildings page for the Central West End to see which buildings are nearby. Just in the past couple of years residents have seen an amazing building boom with many new structures and businesses come to life, all centered around Euclid Avenue.
Many new restaurants have graced the area including Yellow Belly, Kingside Diner, Shake Shack and Edera to name just a few. Long time favorites like Bar Italia, and El Burro Loco are local hot spots. If chess is your thing, the World Chess Hall of Fame is on the intersection of Euclid and Maryland Avenue. Grab a coffee at Starbucks and go across the street to test your skills against other chess enthusiasts. Traveling further north on Euclid you pass many of the beautiful homes once lived in celebrities like T. S. Eliot, Tennessee Williams and Kate Chopin. The streets they lived on are marked by plaques on the beautiful mason pillars at the entrance to the gated communities.
A couple of blocks further north on Euclid you cross McPherson with another key dining, entertaining and residential area. This is where you find long time St. Louis book store, Left Bank Books with its rich collection of classics, newer prints and some of the finest books about St. Louis you will find. This section of Euclid is complete with restaurants, bars and fine art. Just two short blocks further north you find Field Foods at the intersection of Euclid and Delmar. The street continues is path north past Fountain Park in University City all the way up north to its terminus at W. Florissant.
The one key thing about Euclid Avenue is that while it may not be the longest thoroughfare in St. Louis, it most certainly has more than its share of entertainment, dining, cultural and businesses that support and continue to develop out the Central West End.
Written by
Gregg Sharpe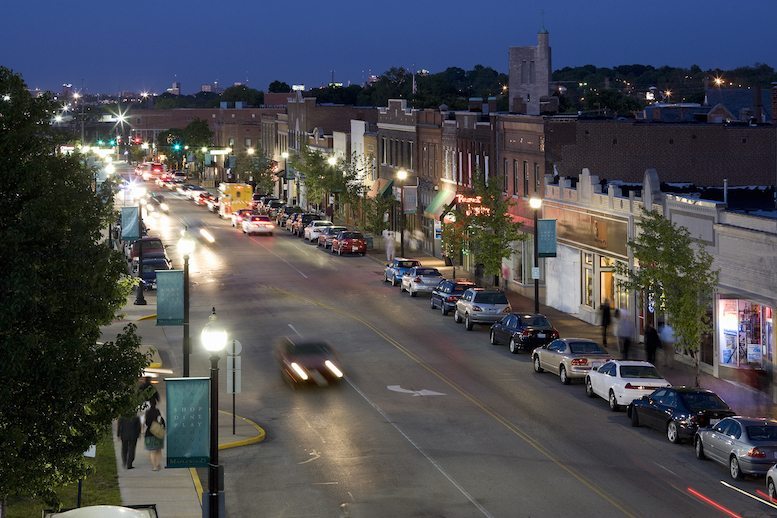 Manchester Road, also known to many at Missouri Route 100, winds through St. Louis and Missouri for 121 miles. For our purposes, Manchester Road begins just east of South Broadway near the Mississippi River and ends in Linn, Missouri. Much of it runs along the Lewis and Clark Trail.
As a thoroughfare, Manchester Road winds through amazing neighborhoods offering dining, entertainment and retail along the way. In St. Louis City proper, the road takes you through The Grove thriving with dining and entertainment venues in one of the more popular destinations downtown. Heading further west you pass through Maplewood, south of Brentwood, then through Rock Hill, Kirkwood, Des Peres, Ballwin, Manchester and further west towards Ellisville and Wildwood.
The road was once part of the original Route 66, but only temporarily until it was moved to what is now Watson Road near Interstate 44. While traveling even further west you pass through rolling hills dotted with subdivisions and smaller suburbs and municipalities. Manchester Road offers travelers easy access to many of St. Louis' better known sporting venues like Busch Stadium, Enterprise Center and the new St. Louis City Soccer Club stadium opening in 2023. In need of medical services? St. Louis University Hospital and the Barnes Jewish Hospital and Washington University School of Medicine are minutes north of the road..
For great dining experiences, you will find many popular and acclaimed restaurants along your travels on Manchester Road. In the Grove check out Pie Guy STL, where you can pick up the ingredients to make your own pie at home for a fun experience. If you just want to relax check out Grace Meat + Three, Sauce on the Side or Urban Chestnut Brewery and Bierhall. In Maplewood there are some great restaurants including Acero and the Schlafly Bottleworks. Finally for a fun morning pit stop, drop in to Strange Donuts. It's nothing like you've enjoyed before.
Manchester Road has great history and a key arterial connecting downtown St. Louis to the western suburbs and beyond.
Written by Gregg Sharpe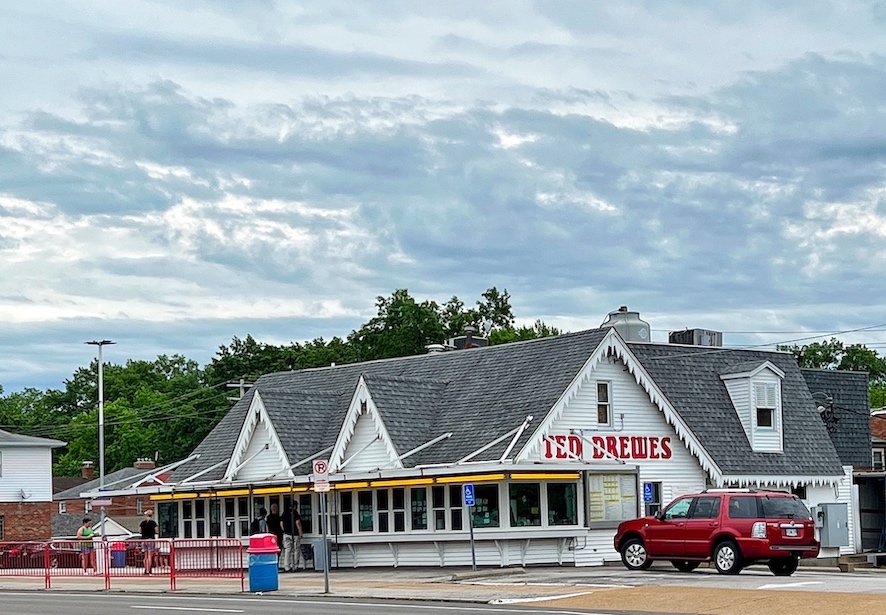 Hampton Road is a very popular and well traveled north-south arterial with its origin at Forest Park near Interstate 64/40 winding its way to the south and terminating at the River Des Peres where is becomes Germania Street. Although only approximately five miles in length Hampton Road offers up some of the great St. Louis sites and attractions.
With its origin at Forest Park who can resist taking in the St. Louis Zoo, Jewel Box, Muny, golf course or just take a run, walk or bike ride through Forest Park? For many, after a trip to Forest Park head south passing Interstate 44 towards North Hampton. Further south you come upon Hampton Village with some very cool history. Developed in 1939 by Harold Brink, a few short years after Chippewa Street became an integral part of Route 66 through St. Louis. The village opened as a farmer's market. In 1940 it became of St. Louis' first supermarkets later adding a medical center and a J.C. Penney's.
Heading slightly west on Chippewa at Hampton Village you come to the very popular Ted Drewe's, a staple of St. Louis and the best frozen yogurt you can enjoy. If grabbing some yogurt during the summer months allow for extra time in your trip as the lines are long, but the wait well worth it!!! And while in the area stop by the Donut Drive-in known for their donuts like long john's, fritters and many other tasty delights. Don't hang around this part of Hampton and Chippewa too long or you'll put on 10 pounds quickly.
As you continue south on Hampton you pass through South Hampton known for its traditional cottage style homes and tree lined streets. Further on your journey towards the River Des Peres you pass St. Louis Hills and its charming neighborhoods and communities. At this point on your drive you are a short distance from Bevo Mill situated on Gravois Road or Route 30 as many know it. It is a must see if in the area.
Finally, along the way as you travel Hampton Road you have easy access to some very popular parks like Francis, Lindenwood and Tilles and Sublette. There is so much to see and do in this five mile stretch you will find yourself returning often so as not to miss anything.
Written by
Gregg Sharpe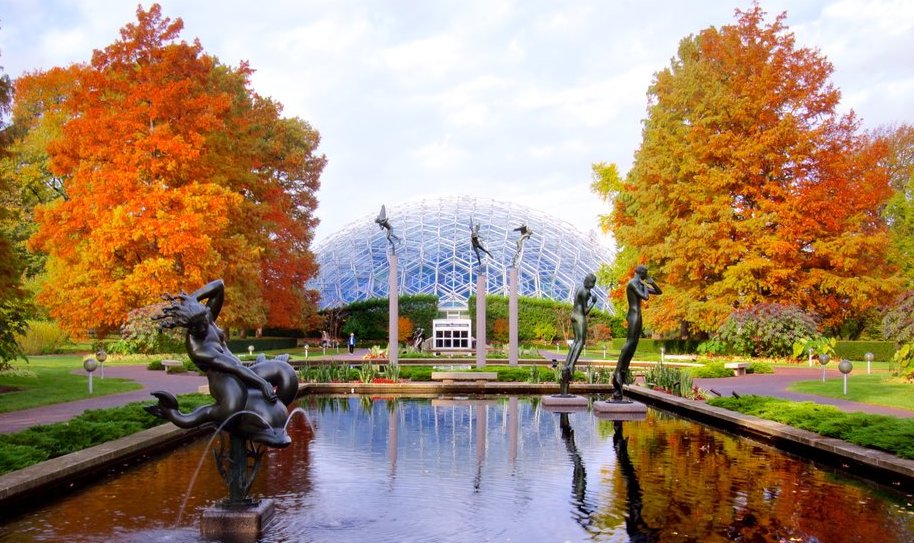 Shaw Avenue is one of those streets in St. Louis that is short in distance, but packs so much to do along the way. Originating at the Compton Hill Reservoir Park it travels just 2.2 miles terminating at Berra Park on The Hill.
Two popular areas along the route are the Missouri Botanical Gardens and The Hill. Within the area around the Botanical Gardens is the famed Shaw Neighborhood named after Henry Shaw who founded the the Gardens in 1859 which has an amazing history of its own. Shaw was well known for his philanthropy and a true believer in St. Louis and it showed with his vast investments in St. Louis over the years. Born in England in 1800 his businesses supplied goods and services to residents and pioneers. The success of his businesses allowed him to retire at age 40. He was then able to focus on one of his true passions, botany. He then founded the Missouri Botanical Gardens, referred to by locals as MOBOT and a favorite haunt of residents, visitors and botanists from around the globe.
And after a pleasant day at MOBOT visit The Hill known for its popular Italian restaurants and delicatessens. Some of the popular restaurants on The Hill include Dominics on the Hill, Rigazzi's and Cunneto's to name a few. St. Ambrose Catholic Church is always a hub of activity on the Hill while many residents and visitors to The Hill enjoy an evening of fun at Milo's Bocce Garden.
When visiting St. Louis a trip to MOBOT and The Hill is worth the time and memorable to say the least.
Written by Gregg Sharpe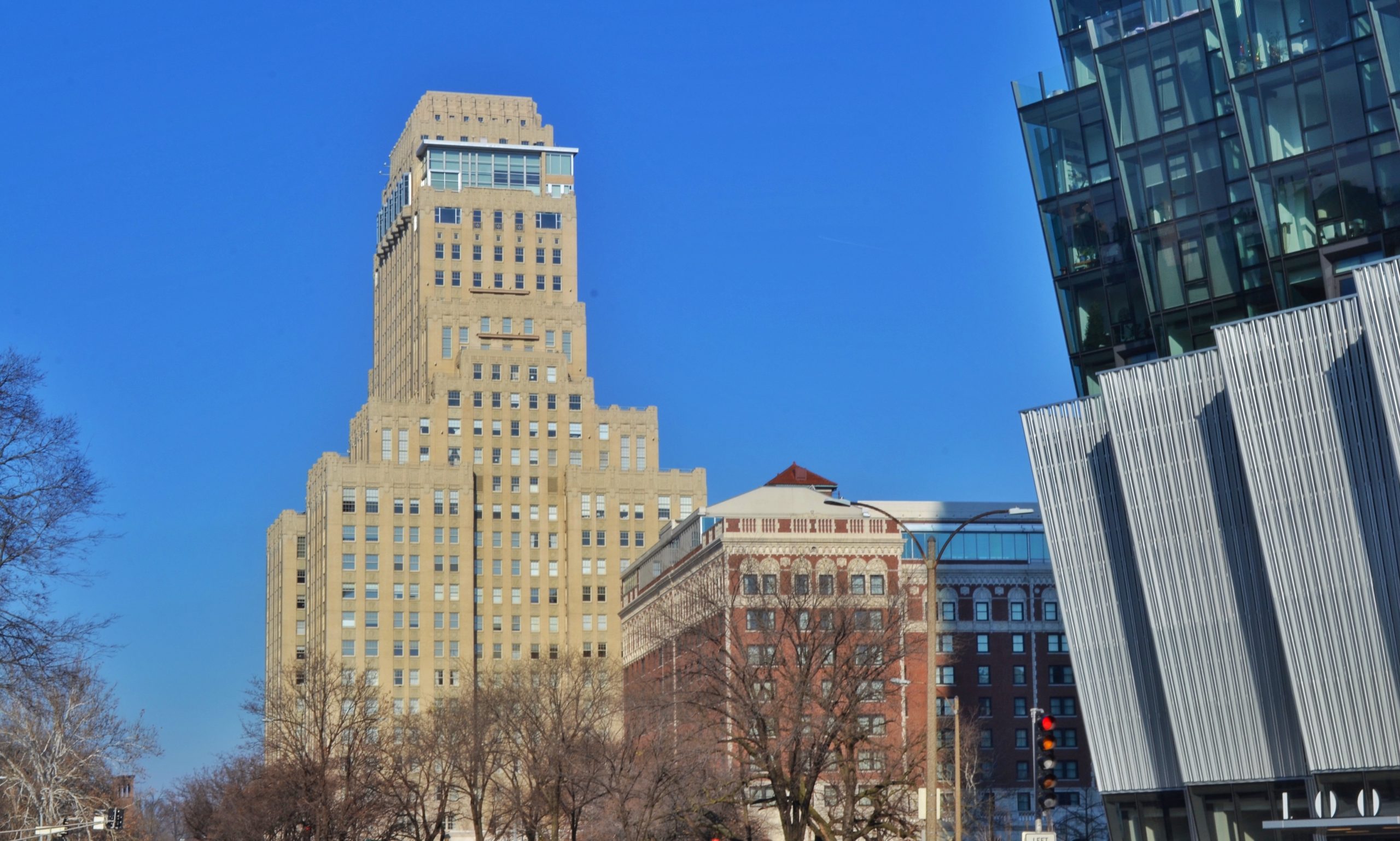 Only 8.3 miles in length Forest Park Parkway begins at Chaifetz Arena on the campus of St. Louis University traversing through the Central West and ending in the Clayton area as it joins up with Interstate 170. 
Along the way, the Parkway runs parallel to the main St. Louis University campus passing the very popular Starbuck's store at Grand, the newly opened and very cool St. Louis Public Market at the Foundry, the Cortex Innovation Community, Barnes-Jewish Hospital and Washington University Medical School campus.  At the medical campus you find not just the medical school, but also the Goldfarb School of Nursing, St. Louis College of Pharmacy and the now being built University Health Sciences School. 
Just in this short 1.5 miles there is so much to see and do.  At the intersection of Forest Park Parkway and Euclid you head north in the Central West End with it's shops, bars, restaurants and places like Whole Foods, Kaldi's Coffee and Shake Shack.
Once past the medical campus you run parallel to Forest Park considered the best public park in America.  Central Park in New York was actually created after Forest Park, which was designed for the 1904 World's Fair.  Continuing further west you pass the main campus of Washington University before arriving in Clayton where the Parkway terminates at Interstate 170.  Off of Forest Park in Clayton you can exit north or south in downtown Clayton or head south towards the Galleria with anchor stores Macy's, Nordstrom's and Dillard's.  Again, while only 8.3 miles in length you get a great feel for St. Louis and the style of homes from the Central West End to Clayton.
Written by Gregg Sharpe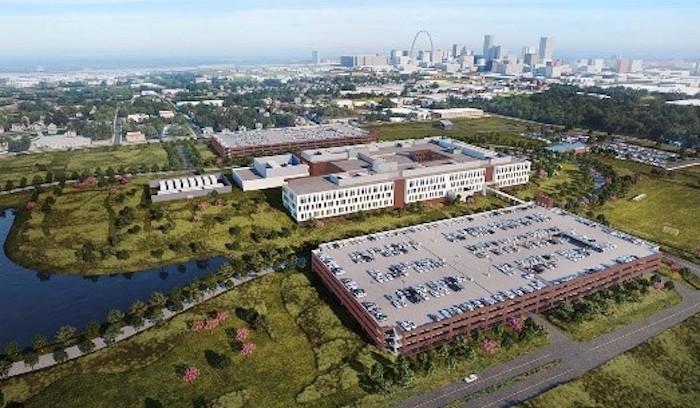 Jefferson Avenue is a high-traffic volume, four to six lane wide, north to south artery in the city. It is considered by many to be the road that separates downtown from mid-town. It is at the intersection of Jefferson and Cass that the new NGA West is being built for the National Geospatial Intelligence Agency.  The facility, at a cost of around $1.7 billion dollars, is on track for completion in 2024 and will employ nearly 6,500 employees.  More importantly for the ongoing growth of downtown the NGA is collaborating with T-Rex creating a partnership for the development of next generation geospatial technology.  In anticipation of the NGA facility, Starbuck's constructed their newest store near Jefferson and Interstate 40. 
Two blocks to the south of Jefferson between Olive and Market sits the new St. Louis City Soccer Club's Centene Stadium.  Further South on Jefferson as you cross over interstate 40 you pass Lafayette Square, The Gate district, Fox Park, Benton Park, Benton Park West, Marine Villa, Mt. Pleasant and just to the east of Dutchtown.  
Along the way you will find some great coffee shops like the Mud House off of Cherokee and Sump Coffee before the road merges with South Broadway north of Interstate 55.  Finally, to the north of the new NGA facility Jefferson terminates at St. Louis Avenue.
Written by Gregg Sharpe
Running east-west in South St. Louis, Arsenal Street is bordered by South Broadway closest to the Marine Villa neighborhood along the Mississippi River and to the west along River Des Peres in the neighborhood known as Lindenwood Park.  The street's name originated from the old St. Louis Arsenal known as a famous military equipment storage facility that is currently used by the NGA who will be moving to their new headquarters in late 2024 early 2025 on North Jefferson and Cass Avenue just a short mile north of downtown.  
While Arsenal is just over 2.4 miles long it runs adjacent to Tower Grove Park with its many festivals, events, outdoor yoga and farmer's markets.  It intersects with major arterials Kingshighway and Jefferson to the west and South Broadway to the east.  Along the way you pass by Benton Park and are just a short couple of minutes to the south of The Hill with its many award winning Italian restaurants and shops.  For such a short street there sure is plenty to see and take in along the way. 
Written by Gregg Sharpe