When you think of breweries and St. Louis you most likely think Anheuser-Busch.  Believe it or not, while a global brand today, breweries in The Lou have a long and storied history well beyond A-B (today InBev-AB).
Going back to 1809, over 200 years ago, John Coons opened the first documented brewery in St. Louis right on the current site of the Gateway Arch.  This was just a start to the birth of over 200 hundred breweries during the past two hundred plus years.  While many survived only a few years, St. Louis' reputation for beer is well documented and widely respected.  
Like most cities today, breweries were often opened and operated by just a few individuals looking to offer up some tasty new brew to the locals.  Then, in the 1840's, the introduction of German beers altered the landscape of beer in St. Louis.  Beer took on the look of a serious business with money to be made.  Records in St. Louis show that around that time Adam Lemp introduced lager to St. Louis and in short time became the one of the largest breweries in the country.  Within a few short years, there were over 40 breweries in St. Louis producing in excess of 200,000 barrels of beer annually.  
Not long after the name Anheuser-Busch became a household name.  The years following the Civil War generated record shattering growth in beer production and sales led by A-B and Lemp.  Today, while InBev-AB is the local leader, the craft beer industry is well rooted and constantly growing in an industry influenced strongly by technology, chemistry and science.  Grateful to the founding fathers of beer in St. Louis, today's brewers constantly push the edges of creativity introducing new and beloved brews for all to enjoy. 
Below are a few of the popular craft breweries in St. Louis.  Check back from time to time as we update the list to reflect the current state of craft breweries in St. Louis.  
Written by Gregg Sharpe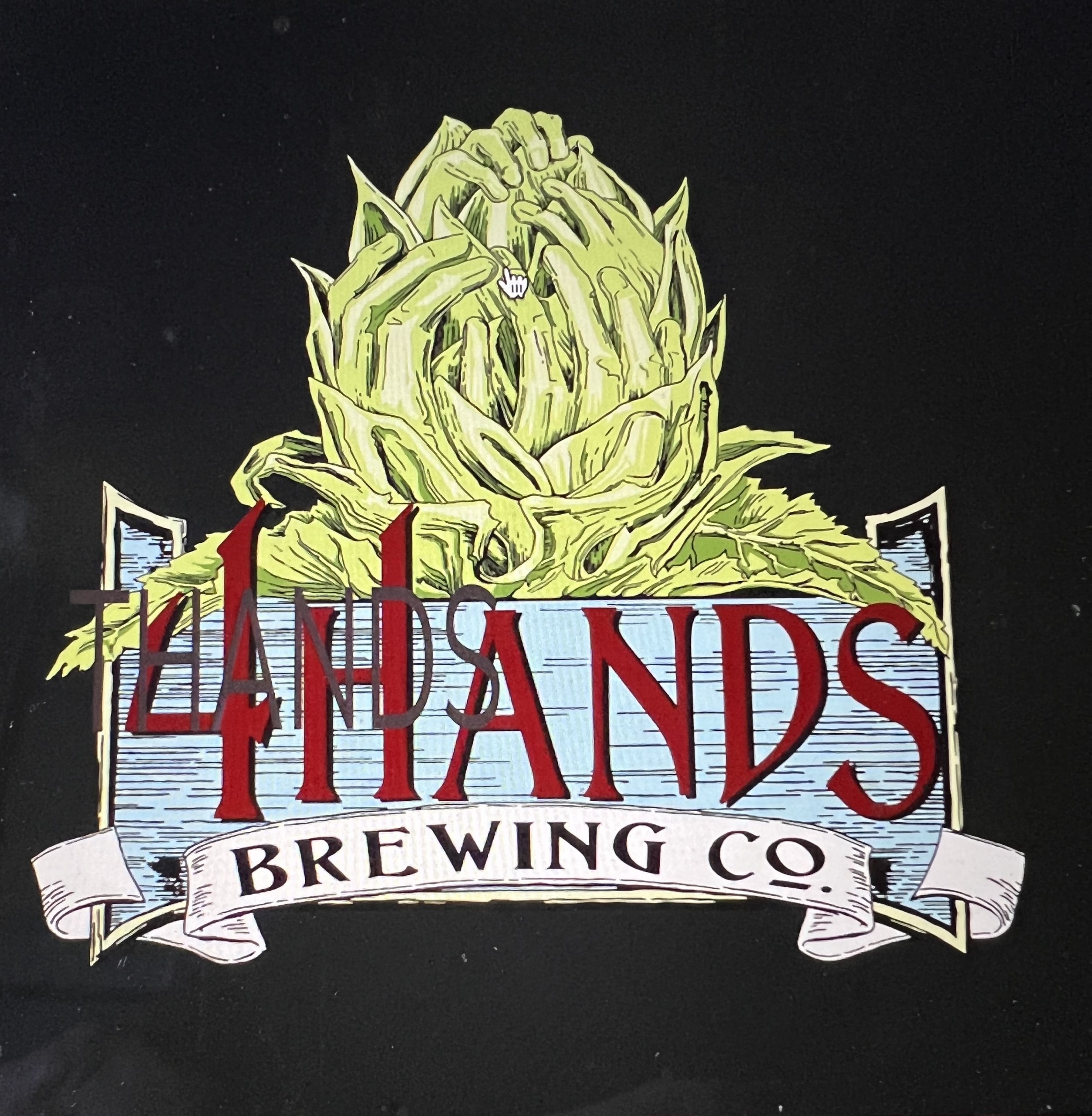 Founded in 2011 by Kevin Lemp, 4 Hands Brewery is now the number 2 selling craft brand while being the number 1 growth brand in the local St. Louis market. The brewery is built around community which is reflected in the multiple brands of beer brewed and sold throughout the area. The City Wide brand has become a staple across St. Louis specifically the City Wide American Pale and the City Museum Pilsner, which you might find in some of the City Museum Lofts for sale located on the 5th floor of City Museum at 701 N. 15th Street. 4 Hands is one great brewery to visit with friends for a fun night of craft beer sold widely throughout St. Louis. Located just to the south of Busch Stadium in the LaSalle Park neighborhood it's definitely worth a visit.
Written by Gregg Sharpe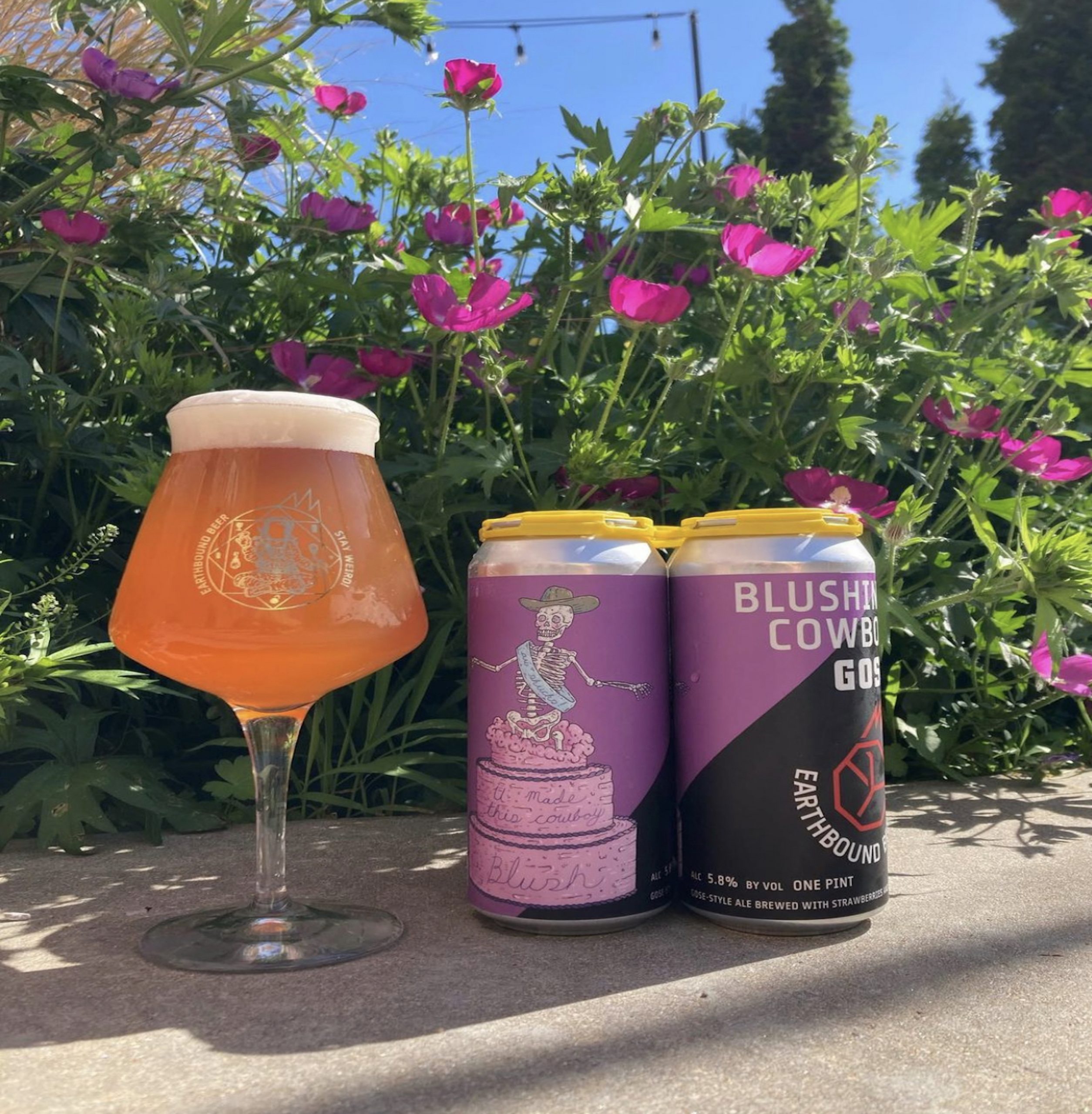 With the restoration of the old Cherokee Brewery stock house rose Earthbound Brewery in 2017. Stuart Keating, Rebecca Schranz and Jeff Siddons, principles of Earthbound, can probably claim the title of brewing beer in the oldest brewery building in St. Louis dating back to 1875. The building itself has amazing history that you can read more about here. The beers crafted and brewed are so unique and flavorful and known for their experimental ingredients. This is one of the cool brewery spaces in St. Louis and not to be missed. And while there why not take in more that Cherokee Street has to offer.
Written by Gregg Sharpe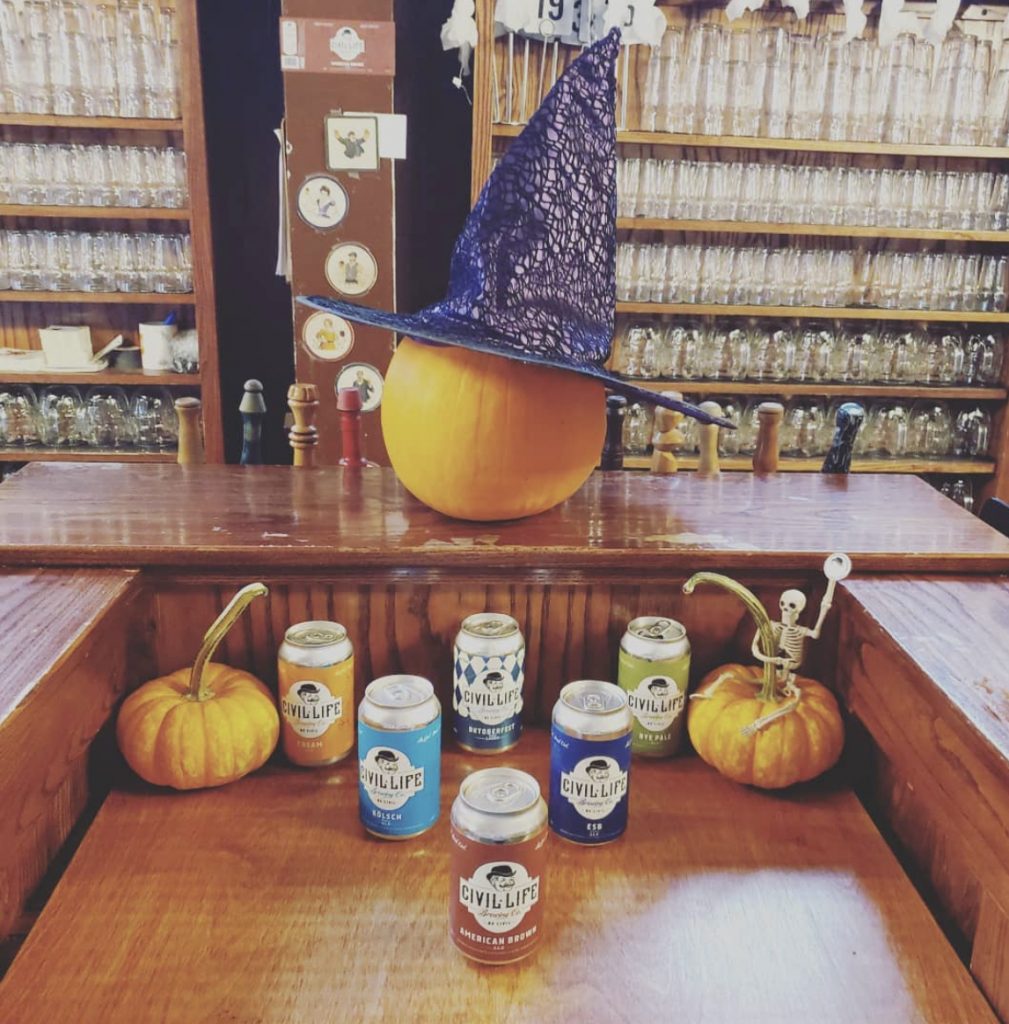 Founded in 2011 Civil Life Brewing Company was the brainchild of three good friends, Jake Hafner, Dylan Mosely and Mike Bianco. Known for its wide range of smooth tasting beers Civil Life is located just minutes from Lindenwood Park off of Chippewa at 3714 Holt Avenue. The pub only takes cash and you can bring your own food if the kitchen isn't open. But most interesting about the pub is that it attracts and retains regular customers. And you find Civil Life beers in every grocery chain and liquor store in town. Visiting Civil Life Brewery is definitely worth the trip. Don't be surprised if you find yourself coming back again and again.
Written by Gregg Sharpe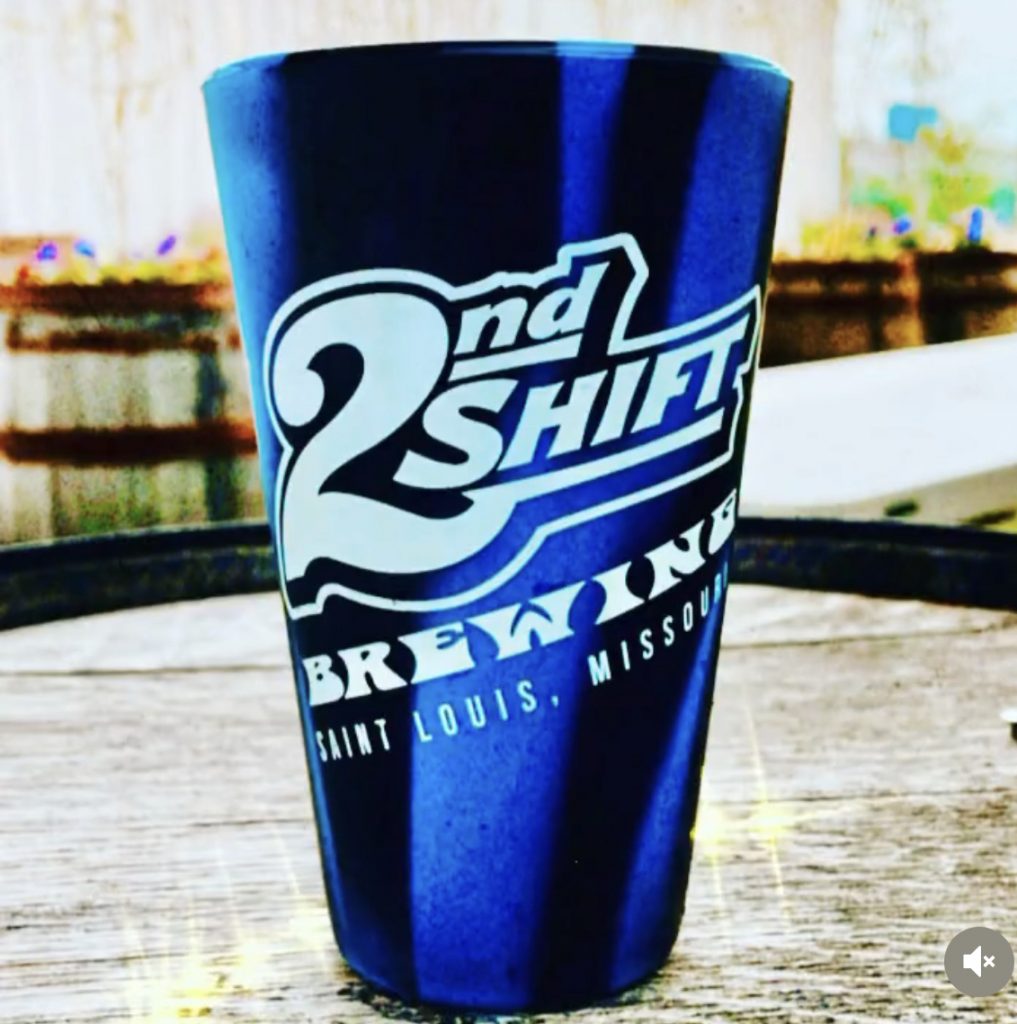 Like many craft brewers 2nd Shift Brewery began many years ago when the founder, Steve Crowder, received a brew kit for Christmas. At first blush he was disappointed with the results and continued trying new recipes until one day he found what he was looking for - 'beers that make your liver scream for more.' And the creative beers are not the only thing that catch your attention. The names are so creative...like the Art of Neurosis (American IPA) and Nothing But the Pastriest a limited release imperial stout. Located on Sublette Avenue on The Hill you will find a great selection of beers to suit anyone's taste and a warm, welcoming staff that would you to enjoy some great craft beers.
Written by Gregg Sharpe
Brick River Cider is the St. Louis area's first cider works. Their commitment is to create hard cider from pressed Midwestern fruits. The brewery's name was born out of a connection between St. Louis City and the surrounding rural communities. Located on Washington Avenue just two blocks from the new St. Louis City Soccer Club stadium Brick River offers up a nice menu of food to compliment the various ciders which are crafted in the historic engine house number 32 which was constructed in 1892 as the largest firestation west of the Mississippi. It as added to the National Register of Historic Places in 2015. Brick River is located next door to the Lofts at 2020 Washington. Stop in for a cider and snacks before Blues, Cardinals or St. Louis City Soccer games.
Written by Gregg Sharpe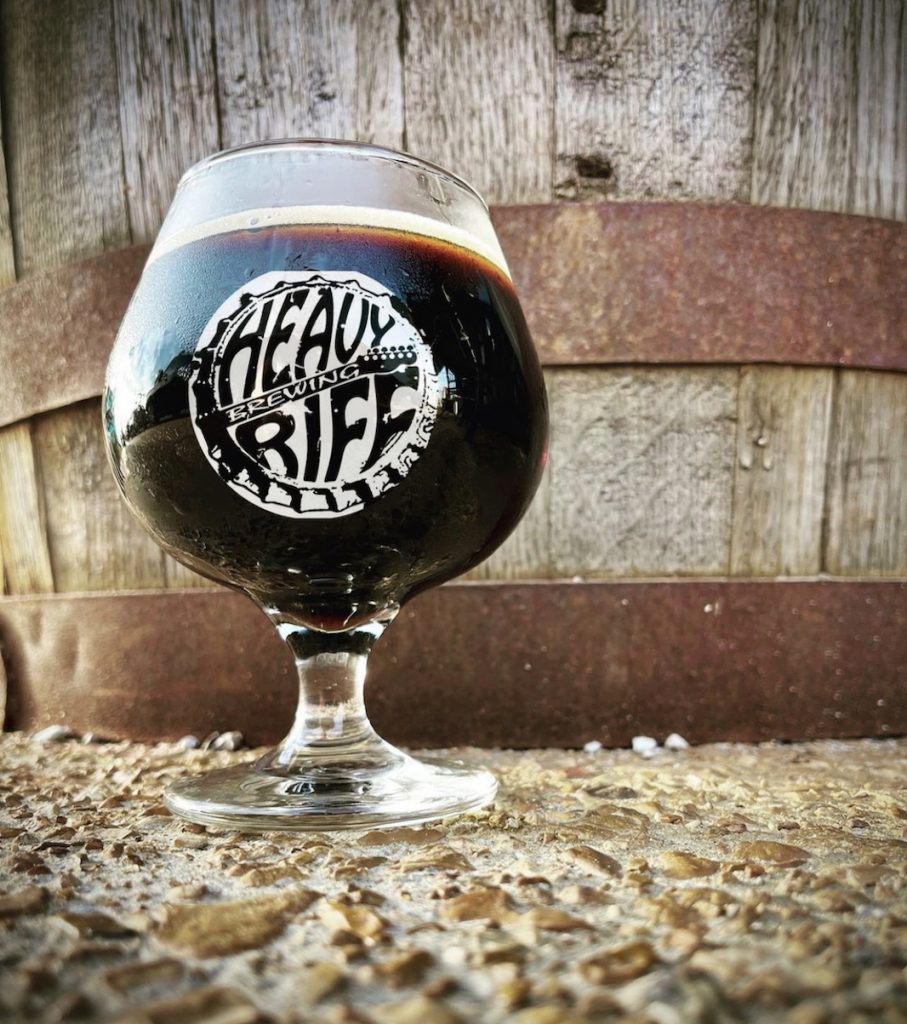 Heavy Riff Brewery was founded in 2013 in the Dogtown area of Clayton. Brewmaster Jerid Saffill uses traditional brewing methods to create classics and new experimental brews. The brewpub offers 25 taps and changes on a regular basis as new beers are brought to the public and tested for likeability. Their most popular brew is Love Gun, a fantastic tasting vanilla pale ale. It's worth checking this one out! While visiting their brewery and tap house enjoy some house-smoked BBQ and soundtracks that span the ages including classic rock. Dogtown is a great area to hang out with family and friends. After a day at the St. Louis Zoo head on over to Heavy Riff and unwind with some great craft beer and BBQ.
Written by Gregg Sharpe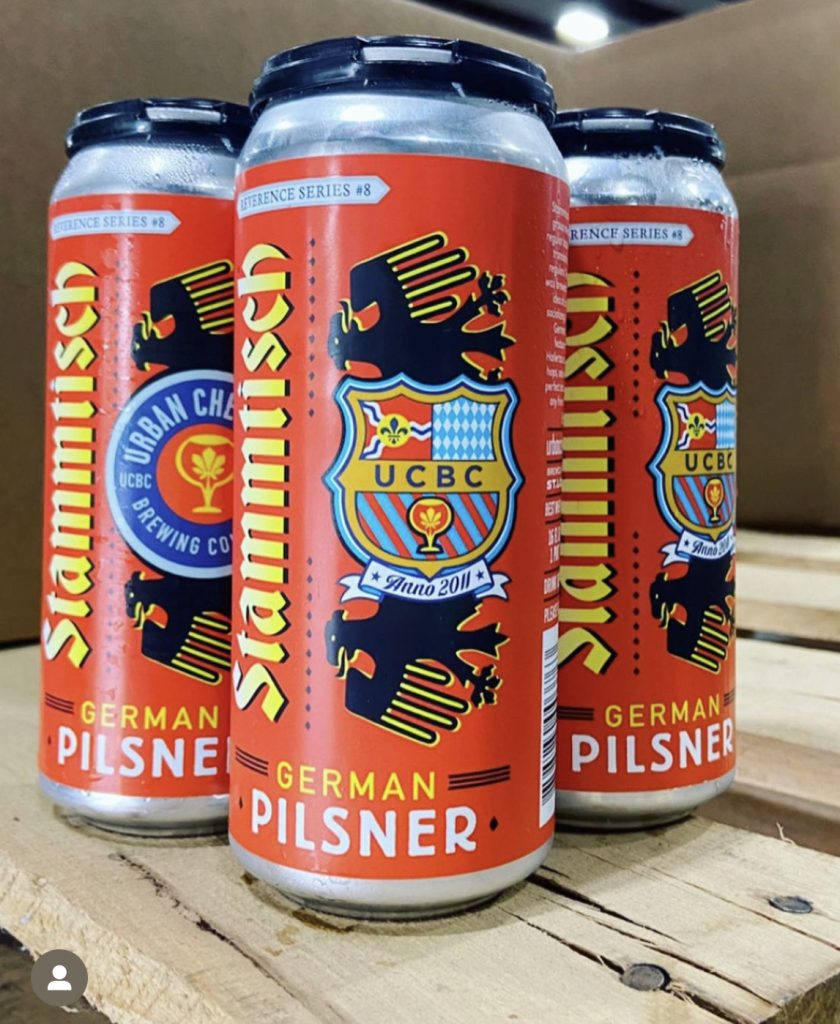 Since opening in 2011 Urban Chestnut Brewing Company, UCBC, has been garnering awards with their modern American beers, traditional European Classic brews and imported beers from the Bavarian region of Germany. UCBC currently has three locations, two in St. Louis and one in the UCBC brewmaster's home town of Wolnzach, Germany. Unique to Urban Chestnut is its bierhalls with European inspired menus, open floor plans and 'come drink beer with us' atmosphere. If visiting The Grove location be sure and catch the Urban Research Brewery across the street and sample a slice of New York-style pizza along with some experimental beers in the works.
Written by Gregg Sharpe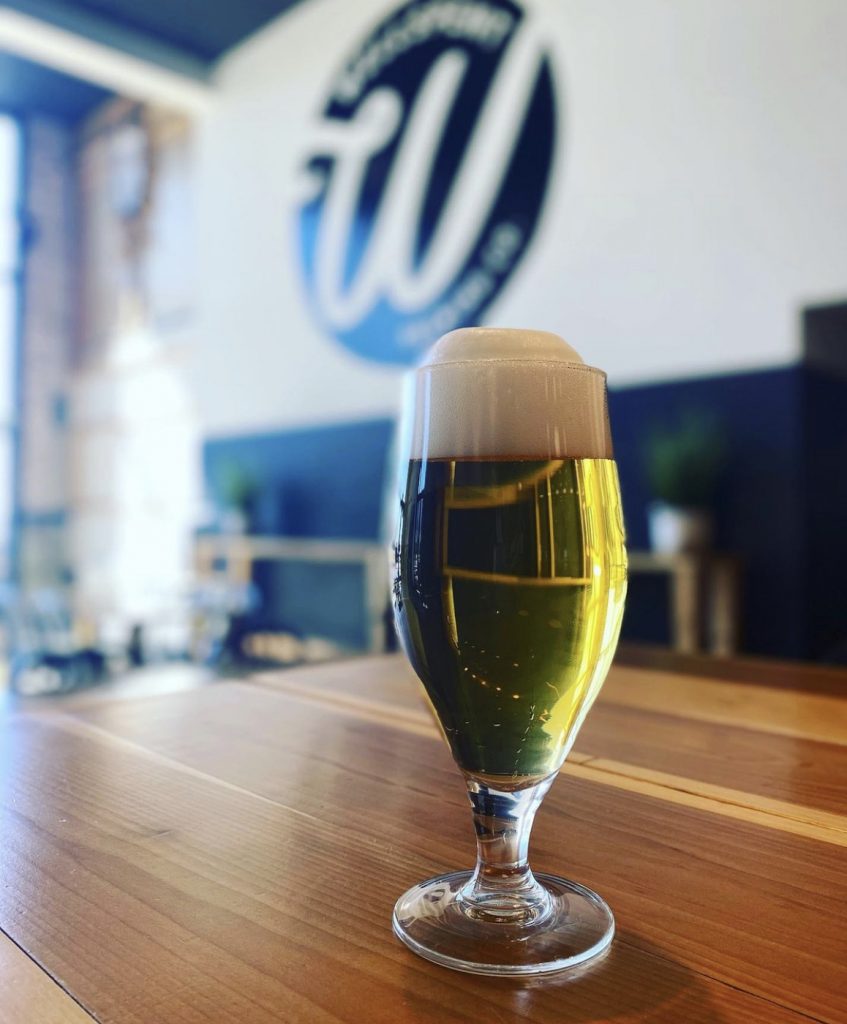 Located in Mid-town downtown, Wellspent Brewery attracts patrons from all around to enjoy their terrific menu of craft beers. Opening its doors in 2017 the owners, Kyle and Angela Kohlmorgen, earned the attention of brewing industry because of their failure and then success. It's a fascinating read you can review here. Today Wellspent operates out of a early Twentieth century movie theatre welcoming guests into a comfortable space to enjoy their beers. Most notably you will find that Thursday-Sunday you can grab some great tamales to accompany your beer cravings. go find that in any other brewery!
Written by Gregg Sharpe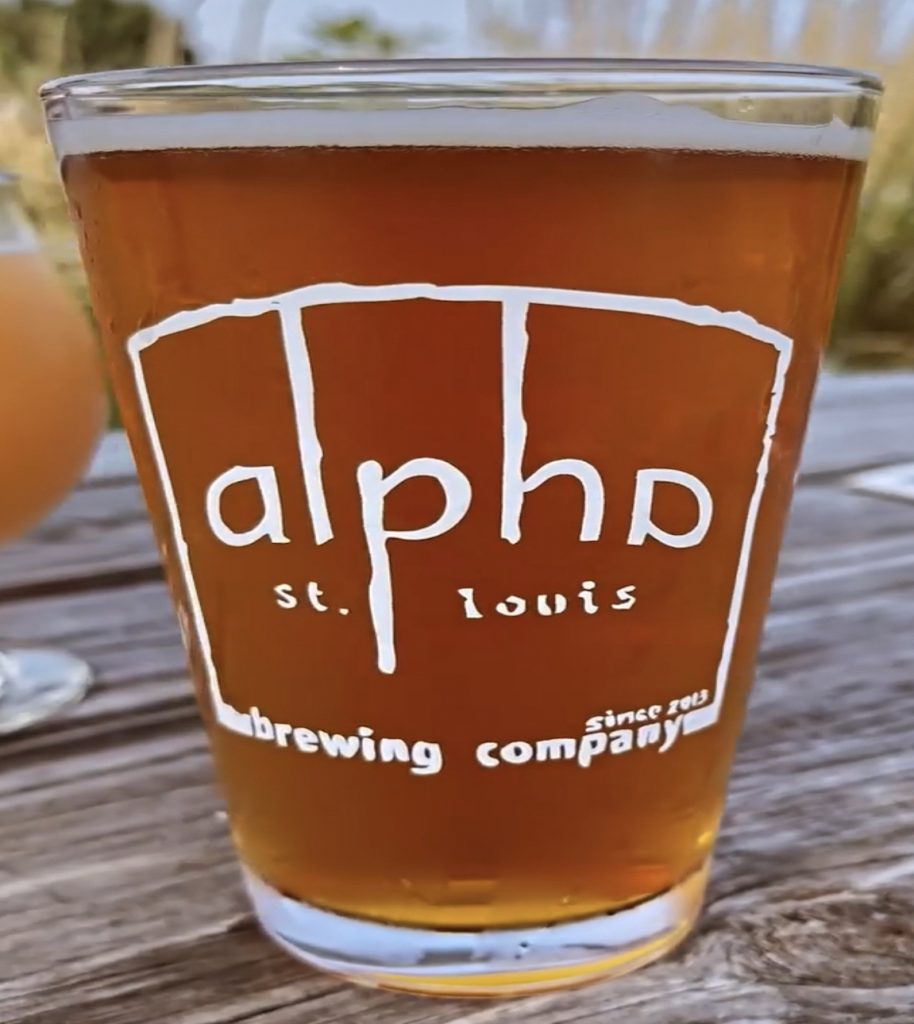 This unique craft brewery was founded in 2013 and going strong ever since. Alpha Brewingoffers up some very unique beers born from the creativity of their founders who are known for their cavalier and unusual approach to brewing. With a strong background in science Alpha offers up brews like Try the Peach Pie Funk or I Do Brew. These are but two of the very tasty brews you can enjoy. The beer menu is always changing and their rare-find beers have a lot of fruity and zesty flavored brews to appeal to even the finest beer enthusiasts. For a great time trying new and unusual beers check out this South City brewery on Fyler Avenue. And recently Alpha made another TV spot.  Check it out here.  
Written by Gregg Sharpe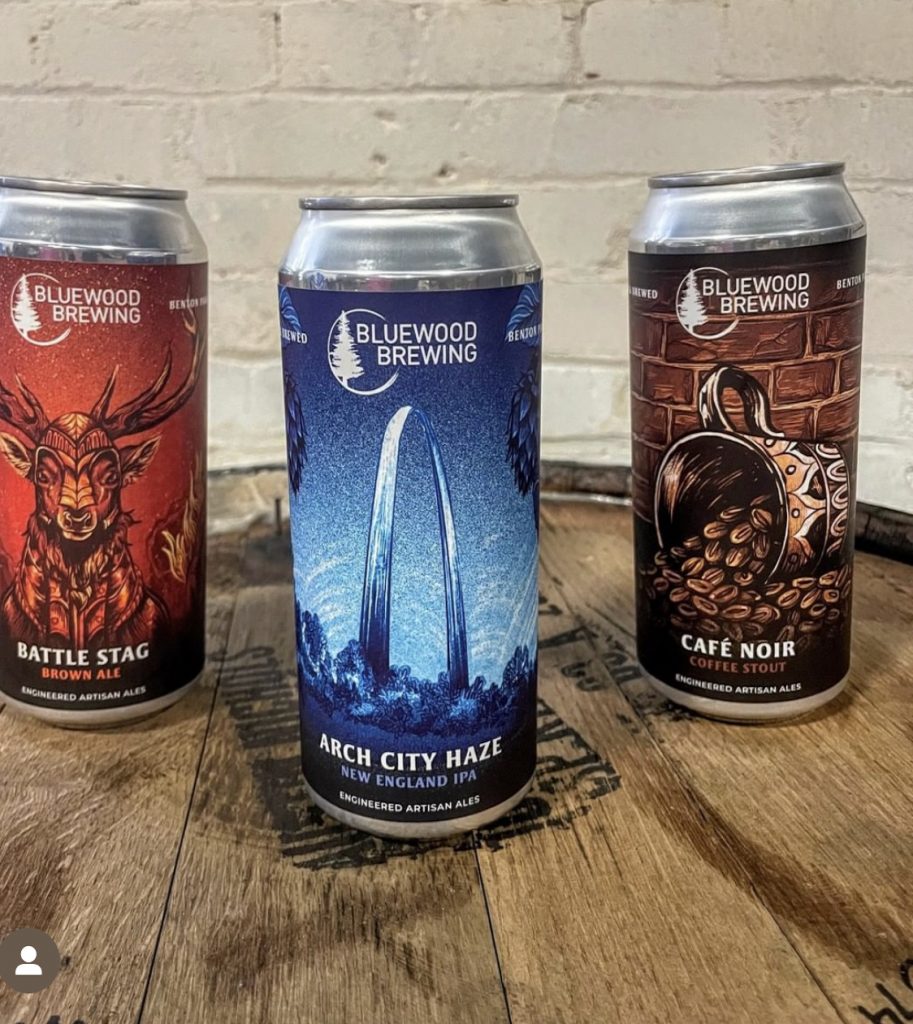 One of the newer entries into the craft beer industry in St. Louis, Bluewood Brewing Company, opened its doors in 2019 not far from the Old Lemp Brewery on Cherokee Street. Known for their Engineered Artisan Ales the founders Cameron Lund and Grant Lodholz have created quite a following with their unique style of beer making including great Pilsners, IPAs, Lagers and Stouts. Their partnership with Burger 809 next door offers up delicious sliders and sides to make your mouth water. Head on down to Bluewood on Cherokee and have a great time.
Written by Gregg Sharpe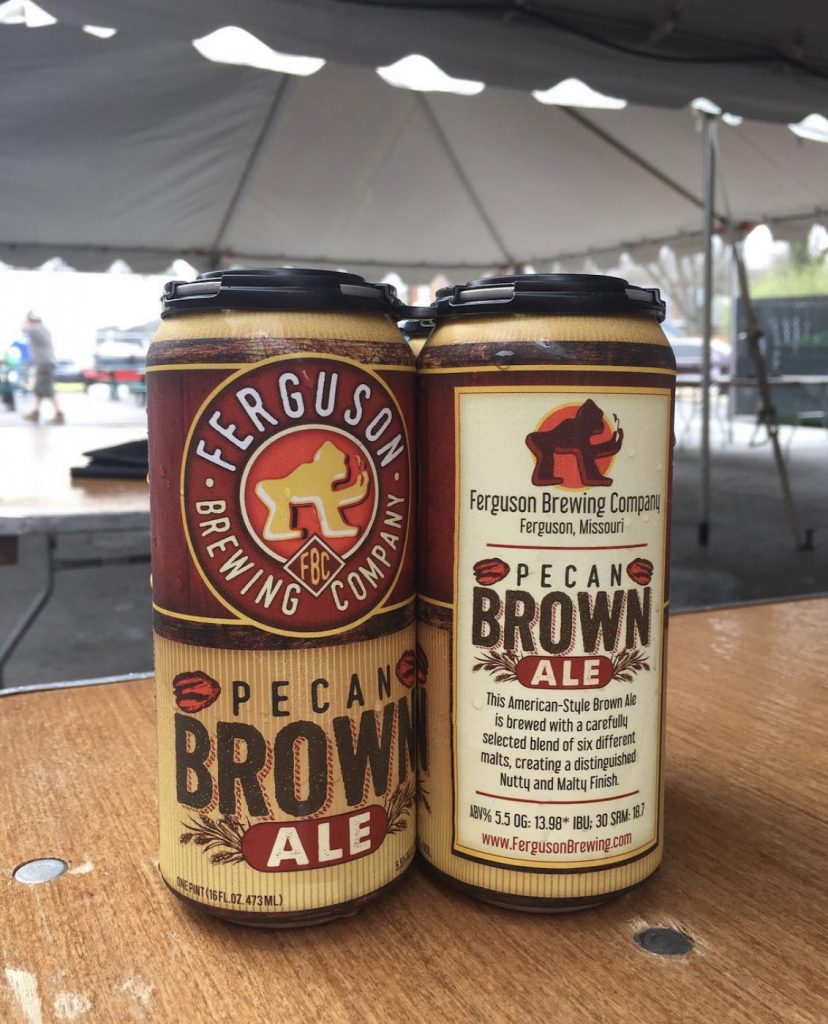 Any brewery, big or small, looks for the support of the community. As a result of just that, Ferguson Brewing Company changed their name in 2011 from the Hill Brewing Company to reflect the incredible support they received from the residents of Ferguson. Today, they are one of the areas best known and visited craft brewers. With a diverse, but well thought out beer menu they maintain eight year round beer selections along with their seasonal beers. They have developed quite a reputation for their Pecan Brown Ale and St. Louis Pale Ale among a number of other tasty beers like the Blood Orange IPA or Irish Red. Pair your beers with a nice food menu and you are set for a great evening of fun in Ferguson. Check it out today.
Written by Gregg Sharpe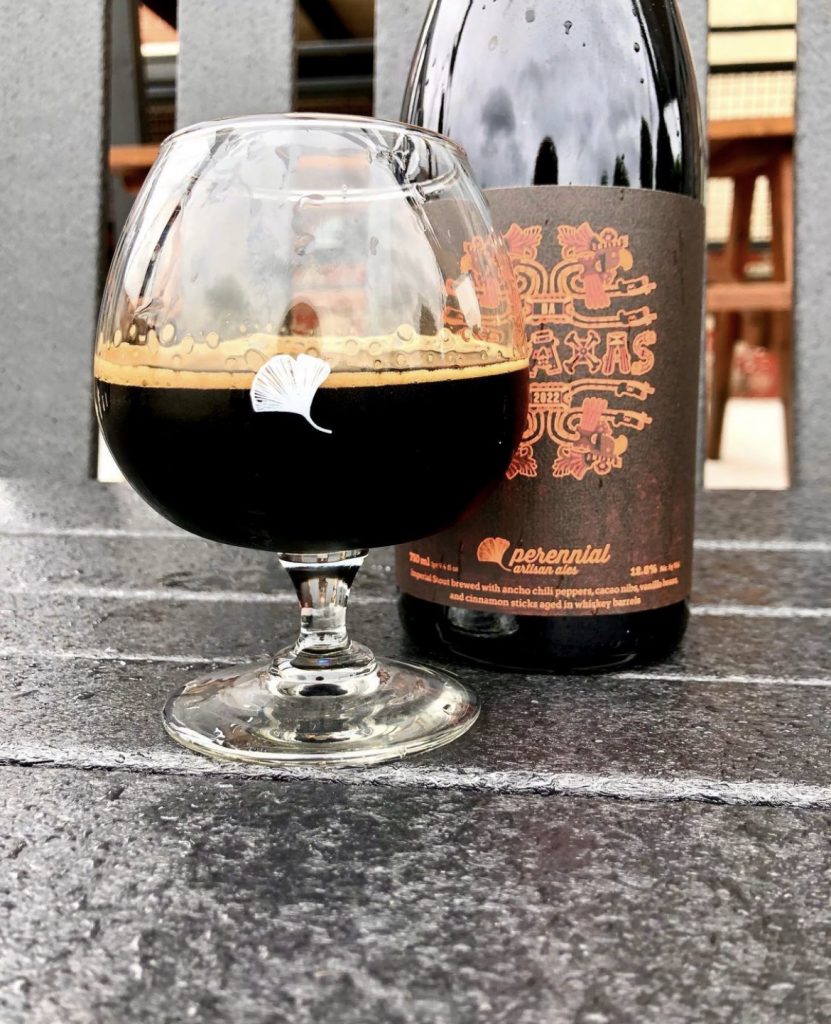 For the adventurous beer officianado Perrenial Artisan Ales is for you. With strong influences from Belgian and American beer styles Perrenial introduced a variety of fruits, spices or wild yeasts defying traditional beer categories. Add to that the use of oak barrels and you have flavors unmatched or found easily. This, in fact, makes Perrenial beers pair exceptinally well with food. Take in their tasting room to sample unique flavors and experience the brewery atmosphere. Their stouts, IPAs, ales and lagers are talked about in beer circles all the time. Located in South City on Michigan Avenue in the South Carondelet neighborhood, Perrenial Artisan Ales is one craft brewery you have to visit today!.
Written by Gregg Sharpe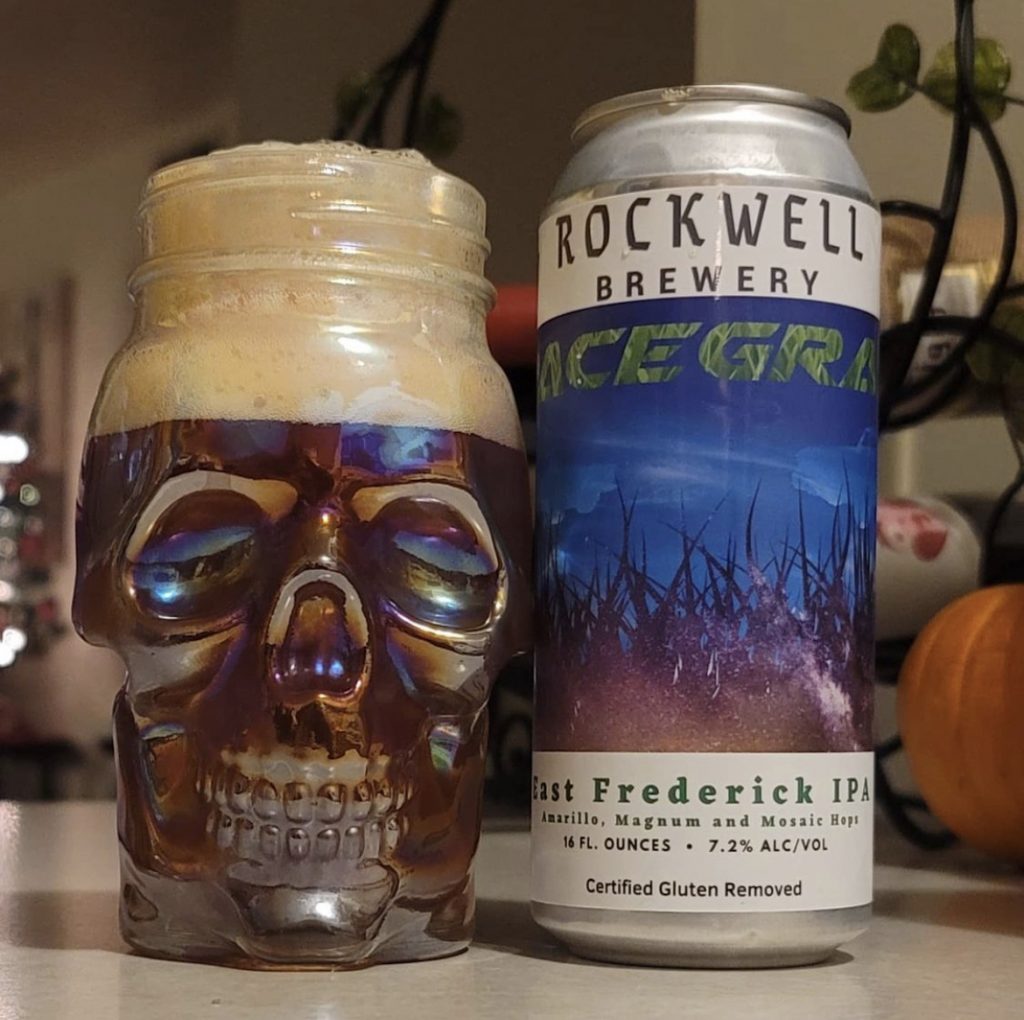 Another of the newer entrants in the St. Louis craft beer arena, Rockwell Beer Company has quickly made a splash and number 20 in the 2021 Craft Beer favorites in St. Louis. The philosophy behind Rockwell is just having fun. Serving up well-balanced beers from timeless classics to experimental boundry-pushing brews, Rockwell has attracted a large following after only a few years on the scene. Their tasting room and Rockwell Beer Garden in Francis Park draw large crowds who enjoy savory beer and foods from the many food trucks in the Beer Garden. With two locations, on in The Grove and the other in Francis Park, Rockwell is a must on your craft beer tour.
Written by Gregg Sharpe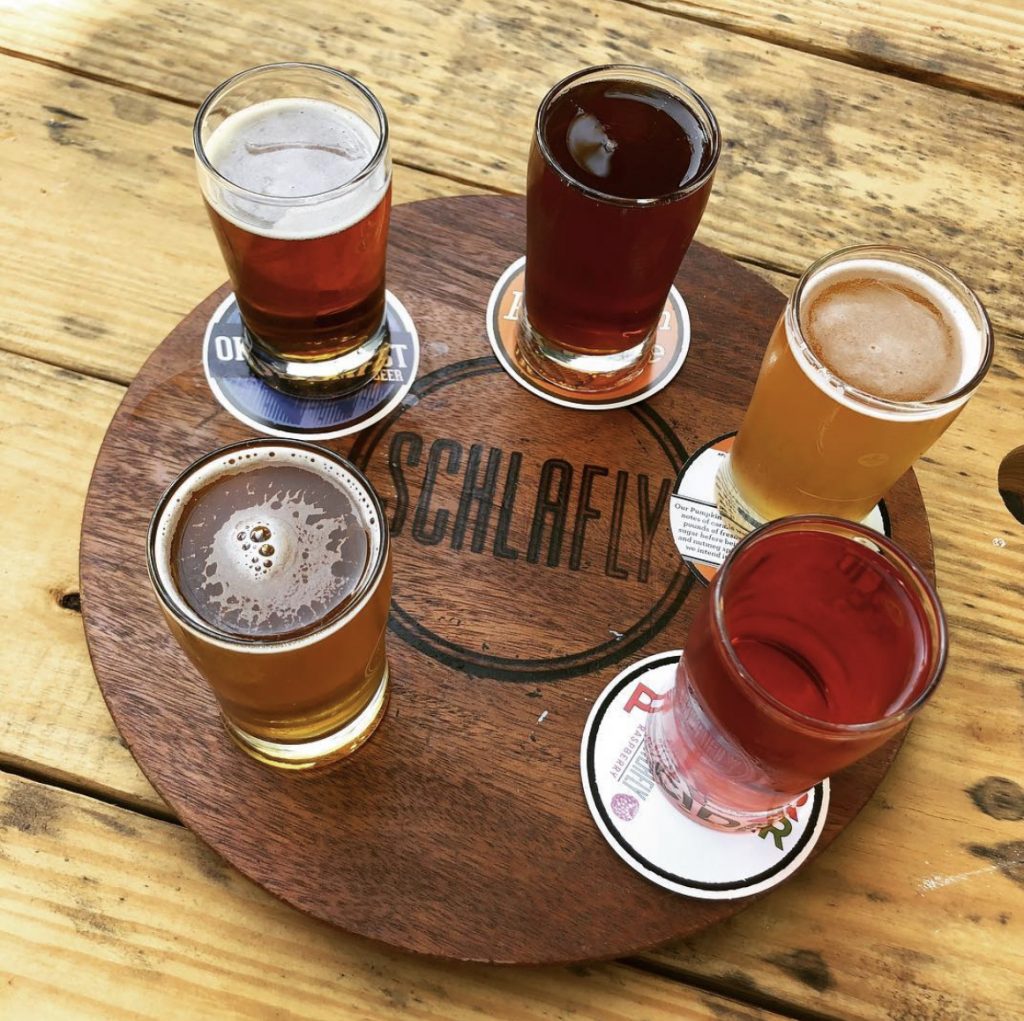 Founded in 1991 as the first new brew pub since prohibition, Schlafly Beer quicly rose to the top of the craft beer ranks in St. Louis with a huge following. Known for their flavorful brews and food menu, Schlafly can been seen around town in almost every grocery store. With two great locations in Downtown and Maplewood, Schlafly is here to stay. The Maplewood location is very cool. Dubbed the Bottleworks guests enjoy their brews and food looking right into the brew room or outdoors on the large patio. The Downtown location showcases larage 12 foot windows, exposed brick and two event rooms with city skyline views. And now, it's only one block from the new St. Louis City Soccer Club at City Park. Schlafly will not disappoint.
Written by Gregg Sharpe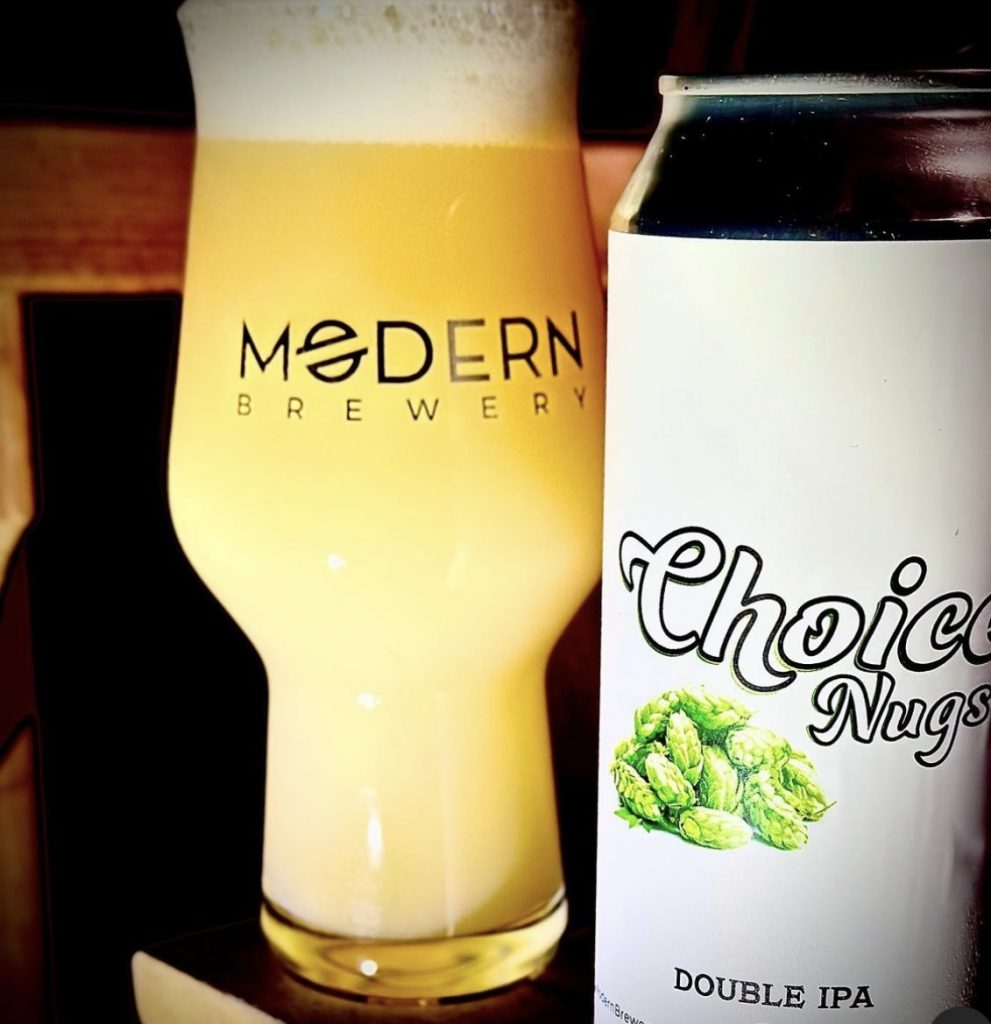 Modern Brewery's president and CEO, Beamer Eisele, just may be the area's only Harvard educated brewmaster. After studying the craft with a customized curriculum, getting his feet wet opening and managing the campus' first pub, and implementing a Beer School program for other students, he happily returned to St. Louis utilizing his array of skills at his very own brewery operation. 
Modern provides brews to the city's top establishments from Atomic Cowboy to Tick Tock Tavern, and has a handful of flavors available each season.  While there be sure and check out the Citrapolis. This remarkably steady and smooth American IPA is at the top of the tap list and a favorite of locals and first-timers.  
For a great beer and culinary experience check out Modern Brewery located at 5200 Oakland Avenue across from Forest Park and down the street from the St. Louis Science Center.
Written by Gregg Sharpe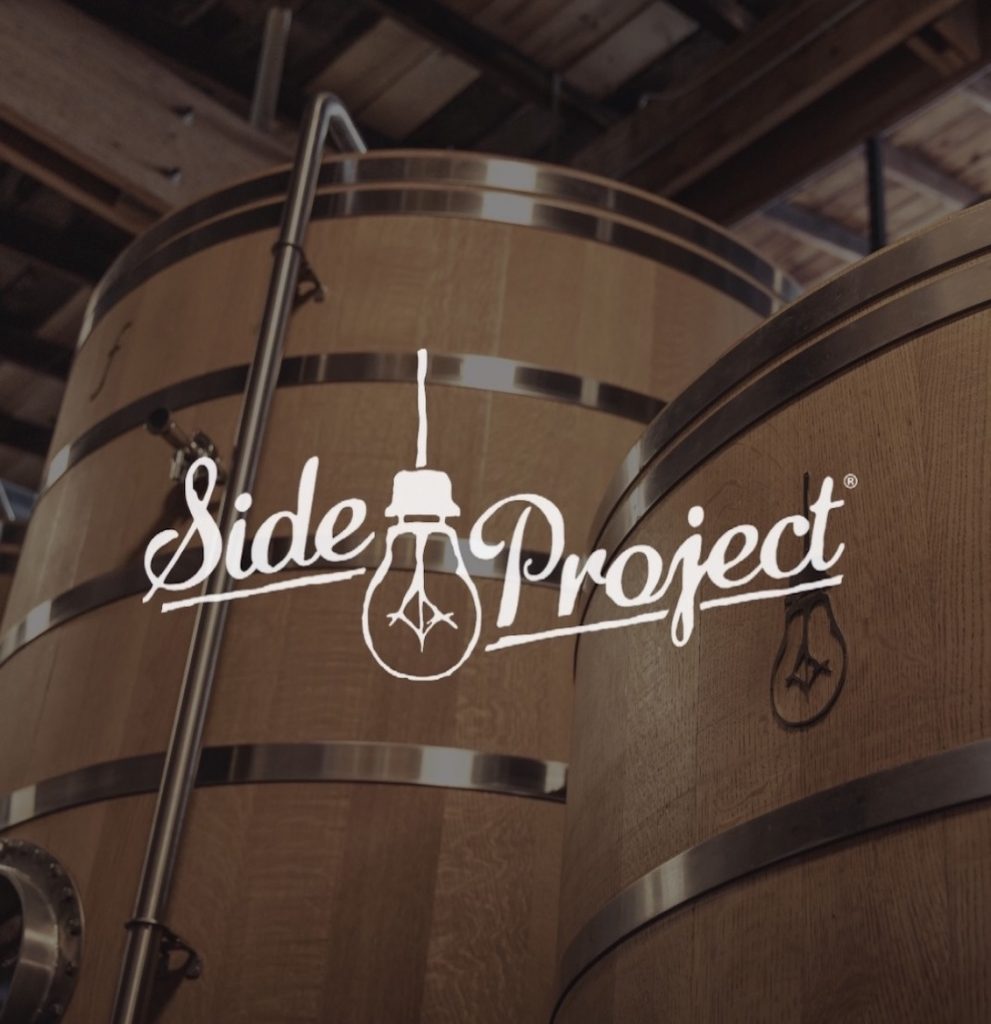 The beauty of so many micro-breweries today is that they started in someone's home with a passion for making amazing beer.  For Cory and Karen King, it was no different after meeting at a restaurant where they both worked. What began as a love of wine and Belgian-style beers morphed into Side Project Brewing in 2013.  
Now, 10 years later, they have a family of great team members who continue to grow the brand and serve up amazing beers.  Some of the more popular beers you will find at either of their two locations in Maplewood include  Nitro Lyle's Porter, Pillow and Table Nouveau. Saison Du Ble - 10 year, Au Revoir 2023 and Side Project/Keeping Together Collaboration.
For an experience unlike you have had before at any brewery, check out Side Project in Maplewood.  Definitely should be on your list!
Written by Gregg Sharpe